Q-Talk 164 - Calvin Thorne Update
Details

Category: Q-Talk Articles
Published: Wednesday, 30 April 2014 11:19
Written by Calvin Thorne
Hits: 6291
What a lousy winter we have had here in Alberta, lots of snow November and December then very cold from then to March 3. I have tried to keep at my rebuilding of the Revmaster Q2 going as often as temps were warm enough to work in the hangar. I designed and built in a new style of canopy latching system.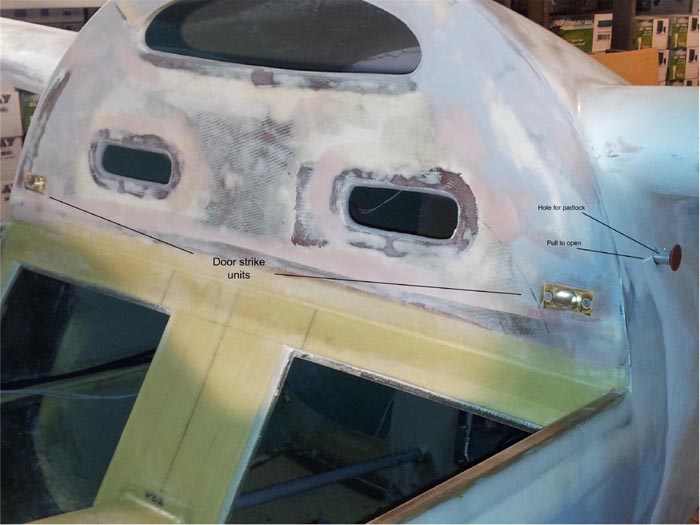 Two common door strikes are imbedded/bolted into the seatback bulkhead. These have a metal rod joining both units together. I had my welder make a special lever arm to go into each door strike aft of the bulkhead so the joining rod could connect them.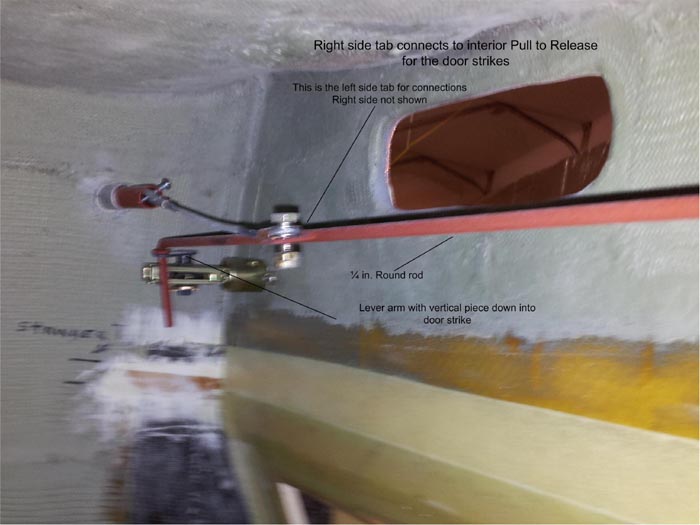 An exterior pull to open handle was built into the port side under the main wing and it connects to the joining rod. A short piece of steel cable connects to a tab on the joining rod.
As a secondary safety lock I am installing an adjustable draw latch to the central area of the aft canopy bulkhead. It all works very well and was simple to build. For interior release of the door strikes I have another pull to open handle on the rollover bulkhead. The door strikes make a solid lock down of the port and starboard edges of the canopy bulkhead. I located the position for these and embedded flox all around the hole location, then careful filing of the flox hole to make it match the door strike plunger.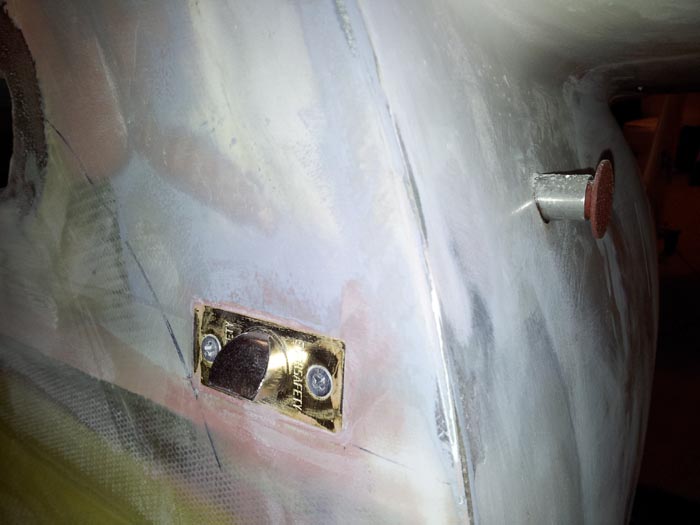 The panel is going in now and was designed to be a plug and play format. This has worked extremely well for me as the room behind the panel is limited as compared to some other planes. I know we have more room than some but not as compared to my friends Cozy which has about 14 inches access from above the instruments. Transponder, altimeter and encoder are out right now for recertification but are easily reinstalled. Remember to add these items with easy access!
The engine is all connected and once I get my battery connected I will be ready to fire it up and hear engine noises once again. The exterior is very patchy looking and will stay that way until re-flight has been completed. Lots of surface finishing still ahead as I try to get a real good finish. It just depends if I have the time and talent.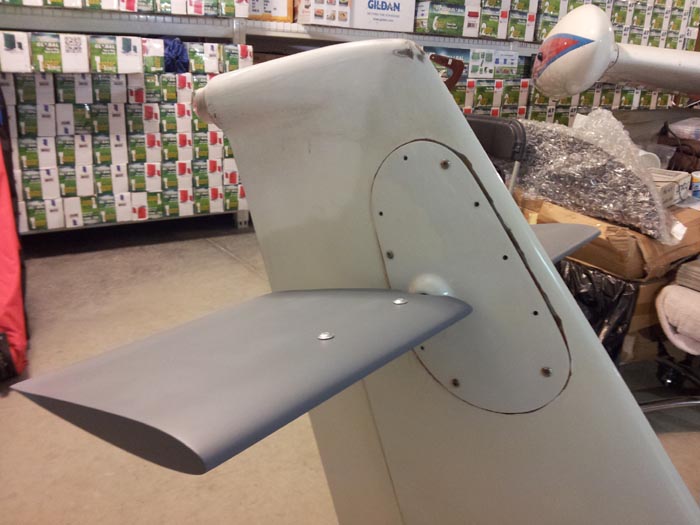 The T-tail pitch trim has been reworked and a new style trim adjustment control installed. I am using a Vernier control the same as is used for mixture control. This allows me to have very fine adjustment control or large adjustment.
My Vernier connects to a idler arm in the baggage compartment side wall which in turn connects to the two cables in tubing going the aft trim wings. One thing I found was the Vernier cable has to be in tubing to keep it from bending. This setup is very light and easy to build and install.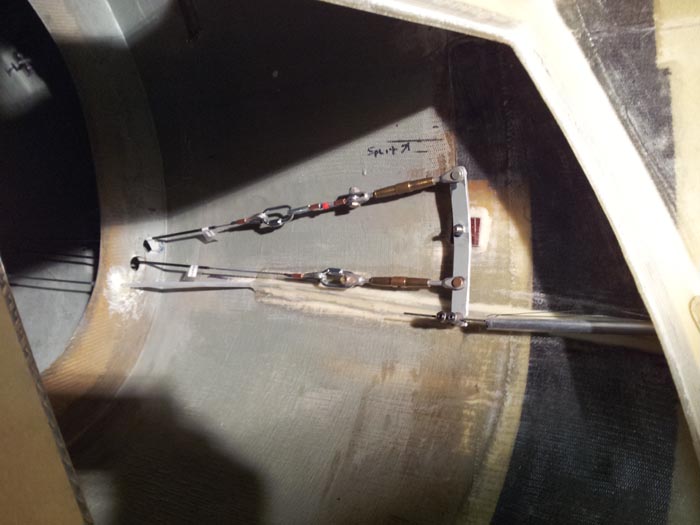 Well enough of this bla bla bla, you can see more photos on my web site.
Cheers to all and I look forward to meeting some of you!
Calvin Thorne Cochrane Alberta
Q2 (Revmaster) C-GMBK
Aircraft building web page:
http://users.xplornet.com/~vision/44/tailfeathers.html