Q-Talk 163 - Odds and Ends
Details

Category: Q-Talk Articles
Published: Saturday, 01 March 2014 13:37
Written by Dan Yager
Hits: 5671
Mr Masal's Opus
Jim Masal has been busy banging away on his keyboard . . . mostly with his head.  However, he did manage to put together a fairly titillating tale of QAC and QBA "early days." I received my copy in the mail the other day, and I just couldn't put it down without reading it from cover to cover! 
It tells the dramatic story of two young men finding few answers, but many likeminded and frustrated souls, on the flight line of an Oshkosh over 30 years ago.  These two heroes formed a bond, a newsletter, and an organization that grew to over 600 members. 
That organization is still going strong and we affectionately call it . . . well . . . exactly what those two pioneers named it . . . The Quickie Builders Association!
If you'd like to get a copy of the book yourself, simply send $8 postage paid (in the continental US) to:
Jim Masal
2811 Lakeside LN
Carrollton, TX 75006
If you need more information please drop Jim a line at: This email address is being protected from spambots. You need JavaScript enabled to view it.
---
Q-200 Canard Plans Update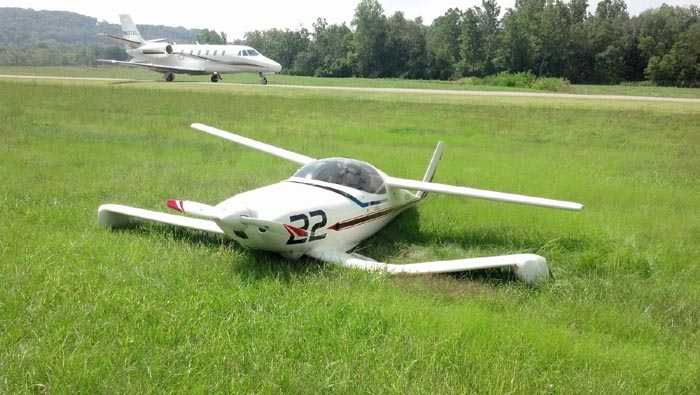 I sent Sam Hoskins a printed copy of the Q-200 LS1 plans with plenty of room for notes.  He has promised to scribble and scratch all over them as he continues rebuild his canard.  Stay tuned for more updates on the canard plans update!
In the meantime, you can check out Sam's progress on his blog: http://samhoskins.blogspot.com/
---
Kevin's Q-200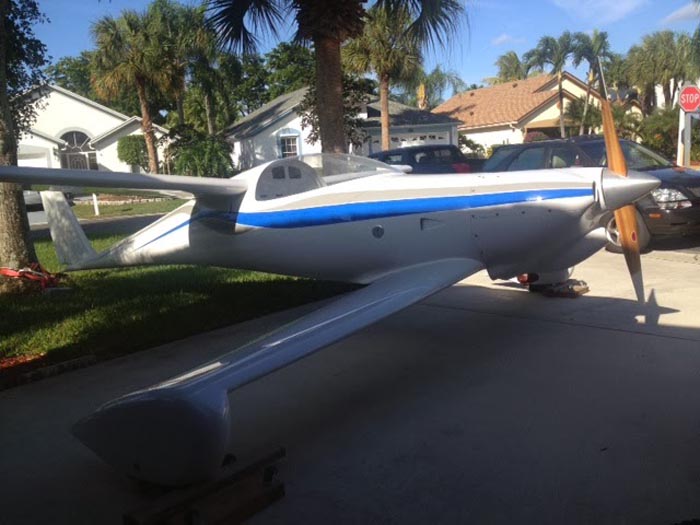 Kevin Sheely got his engine running and is starting to taxi test!  Keep 'er straight!  His plane looks beautiful, and he's been preaching the Quickie gospel at his local EAA chapter!  Good luck Kevin and keep us posted on your progress.
You can check for recent updates on Kevin's blog: http://www.kevinsheely.blogspot.com
---
Jerry's Insurance Survey
Jerry Marstall is still gathering and tabulating information to try and find us a cheaper group insurance rate.  If you are at all interested in participating please contact Jerry at: This email address is being protected from spambots. You need JavaScript enabled to view it.
Jerry also recently sent these videos to the Q-list.  They show him and his wife, Nancy, flying in formation.  What a woman!
---