Q-talk 47 - Sep/Oct 1994 - index
Details

Category: Q-Talk Index
Published: Monday, 31 October 1994 06:11
Written by Jim Masal
Hits: 2138
SEP/OCT 1994
ISSUE NUMBER 47

---

QUICKIE BUILDERS ASSOCIATION

---
OTTAWA, KANSAS
by Jim Masal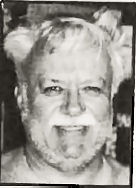 Don't know why
Ain't no sun up in the sky
Stormy weather ...
These lines from an old time popular song are an apt description of our lament at the Ottawa Fly-In. Oh it didn't storm at Ottawa itself, it was quite nice actually. But no matter how smart we've become in our ability to manipulate and outsmart our environment, all airshows and fly-ins remain subject to the vagaries of the weather gods. This year they gave us another whack. Not a bad one, but it stung a little. A cold front got hung up just south of Ottawa and spread out all the way to central Texas. Then it swung around to the east too, thus walling off much of the southeast. Yet another front started down from Canada, saw the first one wasn't finished aggravating humanity and paused for a cigar, so to speak, over MN and IL. (You would think these things are almost human in the way they seem to know how to annoy you.) Anyway, all this mess frustrated a bunch of canard pilots who were stopped altogether, delayed or had a complicated trip.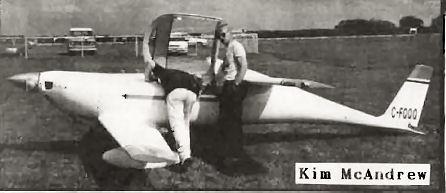 Bottom line: Our plane count was down but was more than outweighed by the actual number of bodies that showed up just the same. That was a nice surprise. The following aviators either missed the weather or found a way to punch through.
AIRCRAFT ATTENDING 1994 TANDEM WING FLY-IN OTTAWA, KANSAS
| | | | | | | | | |
| --- | --- | --- | --- | --- | --- | --- | --- | --- |
| NAME | ST | TYPE | ENG | E.WT | CRUZ | TTB | YR | HRS |
| Dirks/Kuhl | IA | Q2 | REV 64 | 640 | 130 | 11 | 92 | 150 |
| Fisher | IL | Q200 | O-200 | 758 | 160 | 7.3 | 90 | 375 |
| Hardy | CO | Q200 | O-200 | 688 | 165 | UNK | 94 | 38 |
| Jewett | KY | Q200 | O-200 | 676 | 170 | 7.5 | 89 | 526 |
| Malechek | TX | Q200 | O-200 | 659 | 175 | 5 | 87 | 725 |
| McAndrew | CAN | Q235 | L-235 | 740 | 165 | 2.5 | 84 | 270 |
| Dixon | KS | DF 1 | VW 75 | 742 | 0.0 | 10 | 94 | 0.0 |
| Hernandez | CO | DTR1 | C-65+ | 780 | 150 | 2 | 89 | 117 |
| Laribee | IL | DF 2 | LINBCH | 671 | 150 | 3 | 88 | 250 |
| Mason | MN | DF 2 | VW 82 | 660 | 145 | 4 | 91 | 215 |
| Perkins | MI | DF 1 | VW1835 | 605 | 145 | 4 | 85 | 415 |
| Snow | NM | DF 2 | VW2180 | 720 | 150 | UNK | 82 | 326 |
* TTB = Time to build in years
* DF = Dragonfly Mk 1 or Mk 2 or Tri-gear
* YR = Year acft was completed
* HRS = Total time on acft at this time
* CRUZ = Typical cruise speed or fast cruise
* VW 82 = 82 HP VW based engine
Numbers presented above were given by the pilots and are useful only for a general comparison. No attempt was made to standardize conditions under which the result was obtained therefore no exact comparisons can be made.
Malechek and wife Jean hopscotched their way thru the weather from Texas, arriving Saturday afternoon, then left early for Iowa to beat more inbound weather. Bruce and Joanne Crain tried hard to bring their Q-2 in from Enid, OK (not very far down the road), but Bruce gave up and parked it. Joanne then twisted both his arms and they 4-wheelered it into the event. Luv dem wives. These are only two examples of the determination that caused 102 folks to go through the chow line at our Ottawa University banquet on Saturday night. And that was a whopping percentage of the 130 that registered at the airport. And the OU ladies never ran out of food.
Q-2's on the flightline are getting to be scarce, but Dirks and Kuhlman showed up with a very nicely done edition in plain vanilla paint. It looked great with its 3-bladed prop too.

Prize winners this year were Malechek for Best Overall and Fisher with the Best Interior. These guys fly the wings off their planes so a lot of you have already seen them and will agree with the awards.
I was most excited when I heard that C-FQQQ had arrived. This Canadian aircraft was originally built as a Q-2 by Kimbull McAndrew. But Kim got mad at his Revmaster powerplant and decided to replace it with a Lycoming O-235. While he was at it he built a new canard and moved the gear inboard a la Dragonfly by studying those plans and doing a similar layup. The engine was hung on the Revmaster mounts except that they were repositioned to line up with the new engine holes. And of course a bigger, deeper mag box was required. Kim added 6 inches to each tip of the canard to get his flight CG adjusted for the heavier engine. His battery was already in the tail so no dead weight was necessary. Kim did have to cut about 6 inches off the D-fly gear legs to get the deck angle correct. The legs, like our tailsprings, require some BID layups. Kim did these in two pieces, overlapping at the knee of the leg for strength in that area. Interestingly, Kim has a floor aux tank behind the seatback for the heavier drinking engine.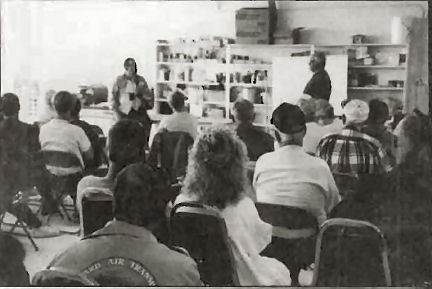 Besides all these guys, some interesting miscellaneous showed up too. Ex-Dragonflyer Rob Kermanj brought his RV-6 in from FL and a gorgeous Long EZ showed up out of the local area. Ron Gowan, (a former Q-200 guy who abandoned Q's after a couple of hard landing incidents), played good Samaritan by giving a D-fly builder a ride up in the back seat of his one lung Mazda powered Long EZ. This is an impressive mod that is racking up the hours now and seems to be through most of its teething problems.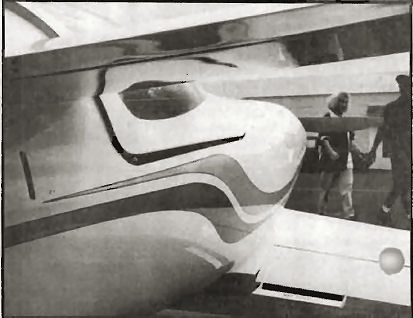 No single Quickies showed this year. Of past attendees, Captain Nitro seems to be busy over in Alabama blowing up engines. Finley was finishing up a full sized VW conversion, Hardy converted himself to a Q-200 driver (he still has the Q-1), and Bob Bounds, Hmmmmmmmmm, I guess he had a bone in his leg this year (an expression I picked up from my wife Mary).
Once again the forums were very educational and with the extra large crowd a lot of interesting subjects were available for opinion venting. And again, it is most valuable to sit in on our counterparts to see the differences and commonalities of our two similar aircraft. For example, those guys are beginning to use vortex generators, which had been proclaimed unnecessary in earlier times. Patrick Taylor (son of Rex) was on board to cover the whole history of the Dragonfly. In fact, he still markets the plans so this breed is still attracting new builders. Steve Bennett of Great Plains Aircraft was down again to discuss his broad knowledge of VW engine innards. Did another good job too.
For those of you who curse your luck for not making it, cool your jets. A D-fly disciple and his wife with some professional equipment and expertise thoroughly captured the event on a 7-hour videotape ... forums, pilot interviews, flight sequences and banquet shenanigans. The only thing you won't experience is winning a door prize!
Great gobs of kudos must be ladled upon His Most Exalted Grand Poobah Spud Spornitz, a great detail man if ever there wuz one, for acquiring the most excellent pair of port-a-potties in which a person could ever want to pee. Saying they would be clean enough to eat in seems somehow inappropriate for a person of my class, but I can say you could go in there with a small kid, a backpack and a couple of camera bags and get your bizness done without shaking the thing off its skid. Truly the Cadillac of their breed, even the Queen Mother wouldn't have minded .... Really!
Sometimes small things make a big impact on memory. My last and lasting impression of our Ottawa meet came on Sunday, around noon. The wind was blowing furiously out of the south. Kimbull McAndrew, one of the last remaining, was fueling up his O-235 powered Q2. I asked him if he would do a 180 after departure and come back at us, full speed, down wind. Well that REALLY looked great. He came out of the Southeast likiddysplit then dropped a wing in a slight diving turn before departing in a fast climbing turn to the west. WOW! You hadda be there.

Other Articles In This Issue
---
You can order a PDF or printed copy of Q-talk #47 by using the Q-talk Back Issue Order Page.