Q-talk 32 - Mar/Apr 1992 - index
Details

Category: Q-Talk Index
Published: Thursday, 30 April 1992 07:11
Written by Jim Masal
Hits: 1807
MAR/APR 1992
ISSUE NUMBER 32

---

QUICKIE BUILDERS ASSOCIATION

---
SUN 'N FUN
by Jim Masal
God love 'em, Braniff Airlines is harder to kill than crabgrass. Resurrecting themselves for the third time, they offered a $160 round trip to Orlando just as Tom Moore and I were doing some last minute hemming and hawing over how we would get to the Sun 'n Fun airshow in Lakeland. All we had to do was hope and pray that they'd stay in business at least 30 days more. When our departure time was bumped back 65 minutes at the gate, I told Tom I was sure the Board of Directors were holding the flight until the bean counters finished their report on first quarter results! It was good enough to let us go.
We were on the ground in Orlando and linked up 30 minutes later with an avid builder who arrived from Houston. An hour's drive put us into the campground just before midnight Friday. It was already well populated.
We had arranged to camp with a group of Dragonfly guys out of Kansas City ... but how would we find them at midnight? Great, there on the edge of the road was a sign: "Attn: Jim Masal. This is IT." (First sign of trouble, the sign was attached to an empty coke case ... instead of a beer case.) Even so, I couldn't tell for sure which tent was theirs. I made a guess, but was unable to speak louder than the snoring coming from inside so we quietly pitched one of our own tents (Ugh, right next to the Port-A-Potties with the associated vocal and odoriferous emissions - not to mention a banging screen door.) We snuggled deep down into our sleeping bags. Man, if this was Florida, somebody left the refrigerator door open.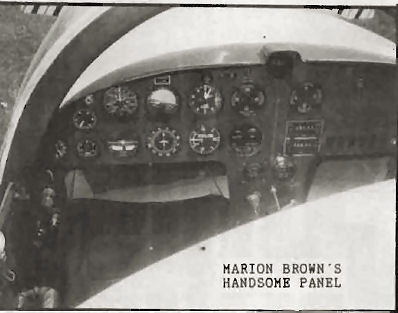 Saturday dawned beautifully bright but cool, we found our D-fly friends and immediately started our propaganda about how they should cut a foot off each wingtip and install 0-200's.
Sun 'n Fun officially starts on a Sunday, but there are plenty of aviators already in position the day before. There is much to see even though there is a great hustle and bustle of activity as inside and outside vendors set up their booths and static displays. There were already 5 Q-birds on the line and the final count for the week was as follows:
| | | | | | | | | |
| --- | --- | --- | --- | --- | --- | --- | --- | --- |
| OWNER | TYPE | ST. | N-NMBR | E.WT | ENGINE | CRUZ | TT | BILT |
| Harris | Q-200 | CO | N275CH | 632 | 0-200 | 185 | 636 | '87 |
| Pratt | Q-200 | FL | N2192D | 705 | 0-200 | 170 | 52 | '89 |
| Koutz | Q-200 | GA | N39LK | 675 | 0-200 | 160 | 150 | '90 |
| Fort | Q-200 | FL | N68DF | 681 | 0-200 | 175 | 40 | '92 |
| Dwyer | Q-200 | FL | N3QP | 640 | 0-200 | 190 | 600 | '85 |
| Nauman | Q-200 | AL | N200DN | 680 | 0-200 | 170 | 150 | '88 |
| Groff | TQ-200 | NJ | N87JG | 732 | 0-200 | 185 | 200+ | '87 |
| Varga | TQ-200 | OH | N888TQ | 720 | 0-200 | 160 | 45 | '91 |
| Pike | TQ-200 | FL | N425PC | 700 | 0-200 | 160 | 80 | '88 |
| Brown | Q-2 | FL | N181MB | 619 | REV75 | 150 | 40+ | '90 |
| Stroud | Quickie | FL | N406JP | 299 | Onan20 | 105 | 600+ | '82 |
QBA ACTION: I was up the first crack out of the box for a 9-11 am Sunday forum. 50-60 folks woke up early to be with me to discuss their current status, tips, tricks and questions. Discussions continued at 9 am Tuesday with a smaller group of about 20. For any futurists among you, I have already scheduled the same times for '93 (with a 2 pm newsletter editor's forum on Tues as well).
ODD 'N ENDS: Lemme see if I can lay down some of the Q points of interest.
SUN 100 RACE: We had two contenders in this Monday morning race. Charlie Harris had his yellow Q-200 revved and ready and J. P. Stroud was anxious to demonstrate the unbeatable speed to H. P. ratio of his Onan Quickie. Some 50 experimentals flew the 98-mile course. Each was flagged off from a standing start to fly south to a crane out in the boonies (and damn difficult to spot), then west to an intersection near a large power station where they turn N.E. for the dash back to Lakeland.
When all the dust settled, a Questair Venture logged the fastest speed in the 8 year history of this event: 301 mph. Harris, with course experience from last year, improved his standing with 208 mph. Charlie was puzzled that he could "only" turn 3,000 rpm's vs. the 3,200 of last year. Stroud's Quickie, running hard on its 3rd engine in 600 hrs. had them shaking their heads with a 116 mph performance on 20 horses - remember, this is from a standing start! And the new Kitfox Speedster clocked 126 mph. This is an Ultralight??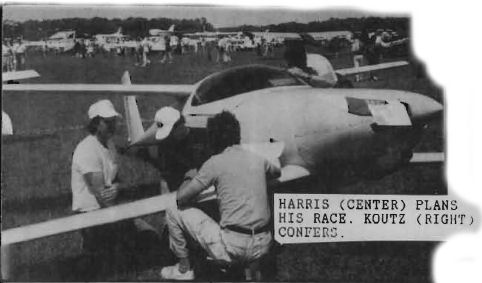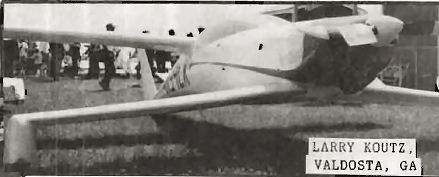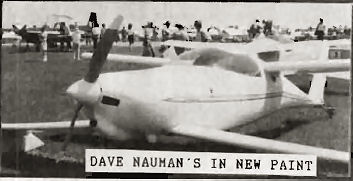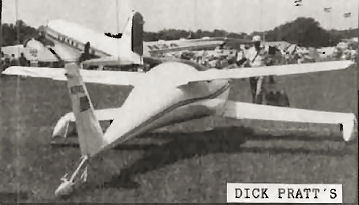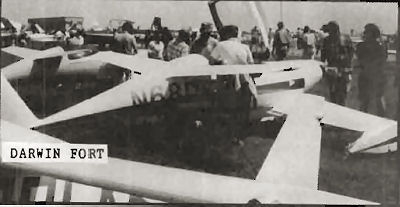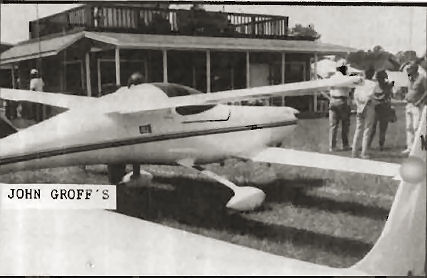 SCATTERED PIECES: As is usual, lots of tidbits of good information drop into your lap at these monster meetings. Here are some of the pieces I picked up.
Walt Halloran noted that he was given a $50 discount on his Q's insurance when he advised his Avemco agent that his plane had been converted to a Tri-Q (helps pay for the mod, eh?). John Groff was about to give a ride in his Tri-Q200 and as he powered up for takeoff, he shed half of one blade of his prop. He's working with DeMuth to figure out why. Meanwhile he'd ordered an adjustable composite replacement from Warp Drive to get himself back home from Lakeland. John promises a letter on his impression of the Warp but he was already in high praise of their cooperation in getting him on the way to N.J. And while I'm at the prop end, Bill Varga may have what I'd call a "black magic" tip for preventing cracked spinners. A friend in the engine business advised him to glue on a strip of rubber inside the spinner around the perimeter of the opening to each blade. A strip of inner tube about a half-inch wide or so would do it. Somehow this dampens vibrations. Hell, I don't know, I SAID it was black magic, didn't I? Anyway, he has 40+ hrs now and we'll hope he reports in at 100, 200 etc. Varga installed a cigarette lighter with an adapter to power his handheld (I did the same in my Quickie - works slicker'n snot). Varga also is highly pleased with a palm sized "calculator" called the "First Officer", which he Velcroed to his panel. It has a database like some of the fancy Lorans that allows you to input an airport name and get info on elev., fuel, frequencies, runways, maintenance info, motels, etc, etc. I've seen these advertised lately at reasonable prices and am impressed with what he demonstrated to me. Did I report last year that Dick Pratt's plane uses an RV-4 tailspring? This is one of the more esthetic (prettier) solutions to elevating the tail end that I've seen as well as being functionally stout.
As far as numbers of planes on the ground, this was as good a Sun 'N Fun as ever has been. The weather was a hodge-podge though it was plenty nice enough. I left on Wednesday morning, but I did hear that in came a flood on Saturday for those diehards who couldn't get enough of a good thing until then. I was there long enough to get MY tan!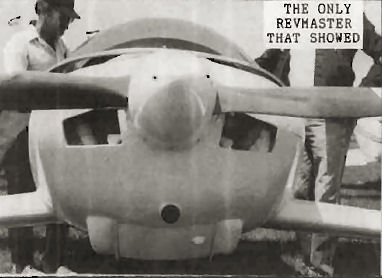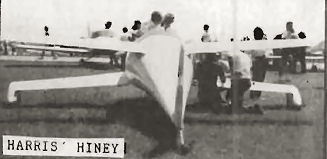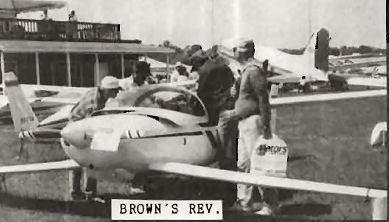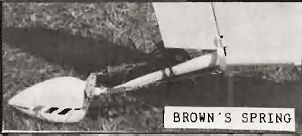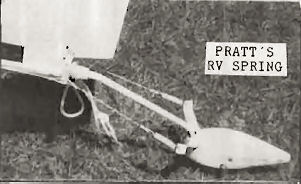 ALSO NOTED: A Q-2 kit, partially built, was snapped up for $500 in the fly market while an Onan engine marked at $800 sat rightfully ignored. The ultralight area was half again as large as last year. The Sunday crowd was reportedly as large as the entire week of last year's Sun 'n Fun! The campgrounds were just GORgeous with the many trees, excellent lighting and the eerie nighttime look of the hanging Spanish moss. An unhurried tour thru the '50's airline decor of a Martin 4-0-4 in "ancient" Eastern Air Lines paintwork was only $1.00. The Gee Bee racer strutted its powerful stuff in the daily airshow. The government sent the Stealth and a B1B to rattle the rafters in some hot laps around the pattern. A Beech D-18 did a surprising aerobatic routine. The ubiquitous Long EZ's are starting to be elbowed by the RV's, Glasairs and Lancairs. Somebody showed up with a 6-place, cabin class, Cirrus clone (shades of Tony Fox, BD-7 and Mach-Buster!). An FAA speaker who unsuccessfully attempted to present "Ultralights, Using the Airspace" got skewered by a mob of ultralight operators who were as angry at general aviation pilots as we get with the airline/commercial operators. A scant couple hours of drizzle and one downpour on Tuesday afternoon (which occasioned my freak attendance at the ultralight forum). Senior citizens operated the large food concessions adequately, but with considerably less confidence and speed than the Wisconsin kids in blue. Hooters. Stacy's Buffet. A helluva impressive job of organization and grounds development by convention chairman Billy Henderson and his dedicated crew of employees and volunteers.
Other Articles In This Issue
---
You can order a PDF or printed copy of Q-talk #32 by using the Q-talk Back Issue Order Page.