Q-talk 25 - Jan/Feb 1991 - index
Details

Category: Q-Talk Index
Published: Thursday, 28 February 1991 06:11
Written by Jim Masal
Hits: 1845
JAN/FEB 1991
ISSUE NUMBER 25

---

QUICKIE BUILDERS ASSOCIATION

---
HAPPY 10TH BIRTHDAY QBA!
by Jim Masal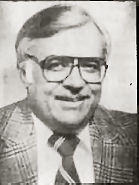 It continues to fascinate me as I start each new year of Q-TALK that we are still together, still enjoying it and that I am STILL your editor. And this is a very special year, our tenth. Now how many of us would've guessed that we would be this far down the road and STILL building it? Wasn't this the project to be finished in a few rainy weekends and then we'd be off gleefully punching holes in bright blue skies? AHHHHH, reality, ain't it sumpthin'!
Well, the final accounting isn't in yet, but some 300 of you have re-upped through the holidays and my continued pestering has brought an excellent number of good tips, pics, drawings and opinions for us to enjoy in this year. Hook up your shoulder harnesses, we're in for a nice ride.
THANKS FOR THE CHRISTMAS PRESENTS
Some of you wonder from time to time how (and why) I can continue to do this year after year. Just now I am wondering the same thing. I limped through last year with a mailing list that I have to re-type from scratch on a new computer system. The old CPM system isn't compatible with my new DOS. This is an annoying bunch of extra work and I don't like it one bit. But thank goodness for all you guys who took the 15 seconds to adjust your typing margins before sending in your recent letters! When I got back from doing my reductions at Kinko's copy shop, it looked like I had enough stuff to do most of 2 newsletters without much additional typing! A thousand thank you's for freeing up some of my time so I could get to the mailing list. Now there are still some hardheads out there in QBAland who can't bring themselves to do it. Well, I can't bring myself just now to retype an already typed letter only to bring the margins in a bit. I cheated. I kept reducing until I got the letter to fit in my column space. You will know which ones they are because they will give your bifocals a real performance test (if you sue me for ruining your eyesight, make sure you name the original writer in the suit too).
Another feature of having a batch of ready-to-go material is that I don't get the chance to do ED. NOTES. I'll get over it (but not easily). Suffice to say that how this issue comes out will be a surprise to me and you both.
LOST IN SPACE
HELP! A guy in Malibu, CA named Mark Shinnick wrote me inquiring about the QBA. I sent info. A couple weeks later he decided to join up. He sent cash. And figuring I was going to keep his first letter until kingdom come, he saves gobs of time by not putting his return address anywhere in or on his join-up letter. I'm sitting here with money, he's out there with hope. Can any of you Californians help me locate this dude?
And a similar case in the WHY EDITORS GO GRAY DEPT. is the guy in Mojave who saved time by sending me his check in a double windowed envelope. The top window exposes his return address imprinted on the check and the lower window exposes the QBA address typed on the check. Neat, huh? Except that his timesaver got crosswise with my timesaver. I win. I rely on you guys to have your return address somewhere on or in your renewal letters. How come? I'm not spending MY life involved in some elaborate filing scheme - OR going to the bank a hundred times a month. When your letter arrives I write the amount sent and what for on the outside of the envelope. Later on I scoop up a bunch of checks and tear off for the bank. When I pulled Mr. Mojave's check with my afterburners turning, I was left only with a postmark. So, my California buddies, would you please defend me when some stranger complains loudly about what a rip-off and cheat artist I am? You know I'm not. And then tell the guy to contact me immediately. I want to make it right. Actually this guy taught me a lesson, as a couple weeks later one of our old hands, Larry Kehler, did the same thing. This time, my defenses were in place and alert.
PLEASE, GUYS, IT HELPS A LOT WHEN YOU PUT YOUR RETURN ADDRESS ON THE FRONT LEFT CORNER OF YOUR ENVELOPES. 85% of you do, but you can see the havoc it creates for me. Thanks.
And now, for those of you who use the long, cold winter as a perfect excuse for taking a break from the chore of building. NO DEAL! Get out there and figure out which fittings you can be carving out of your aluminum blocks as you enjoy the evening fireplace (and WAR reports). You DON'T have to do everything step-by-step and in plans order! Let's get going, 2000 is on the way.

Other Articles In This Issue
---
You can order a PDF or printed copy of Q-talk #25 by using the Q-talk Back Issue Order Page.