Q-talk 24 - Nov/Dec 1990 - index
Details

Category: Q-Talk Index
Published: Monday, 31 December 1990 06:11
Written by Jim Masal
Hits: 1841
NOV/DEC 1990
ISSUE NUMBER 24

---

QUICKIE BUILDERS ASSOCIATION

---
HARK THE HERALD ANGELS SING
by Jim Masal

This is the last one of the year, and BOY am I happy about it! I hope not many of you noticed but I have had a terrible year putting Q-TALK out. First my computer took a dump and I was in danger of losing a large hunk of the mailing list (the working disk and BOTH backups got contaminated before I caught on). Then I got off my normal schedule by holding #20 until AFTER Sun 'n Fun and that got me into a descending spiral. All this year I've been putting these together in a rush and not one has come out the way I wanted it to. I have good tips that didn't get in on time (some still waiting), photos that got in without the article, ads that were delayed and even last issue's page numbering was goofy. I could go on, but you get the picture. Like I said, I hope that too many of you didn't notice in the final product.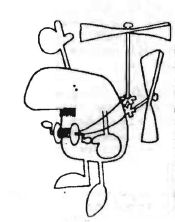 This is the time of year when the weather and the holidays close in on us more quickly than we wish. It is relentless, and inasmuch as the merchants of America are already doing it, let me also wish you my best for the holidays and the new year. MERRY CHRISTMAS AND A HAPPY SAFE, PRODUCTIVE NEW YEAR from both myself and my wife, Mary.
Since this is the last issue of 1990, it is also the time of the year to bid a cheery Sayonara to the 50 or so of you who will be leaving us due to lethargy, disgust, having sold, trashed or donated your project, or who have finally finished it and no longer feel the need for help. We have been delighted to have had you around if you were a contributing member, otherwise AMF.

CANADIAN DUES INCREASED TO $21 DUE TO U.S. POSTAL RATE CHANGES LAST YEAR (I LET YOU SLIDE LAST YEAR.)
I was up in Detroit (Belleville, Laingsburg) visiting my wife's family over Thanksgiving and tried to contact some of you guys, but things get awfully hectic over holidays (I'll be visiting my folks over Christmas so you Miami guys better look out for show and tell!) While in Michigan I decided to work on this issue using a Macintosh that the family had. At one point, one of the "outlaws" asked if I ever go "blank" when I have to write. I told her that, nope, that hasn't happened yet but that about half the time the words flow a torrent when I get worked up to a white heat about something. That's what happened in my last editorial about the "new kids". I'm very gratified that a number of you took the time to comment and that you understood my point of view. Whewww. I feel better now (even got some good suggestions and comments from our new kids too).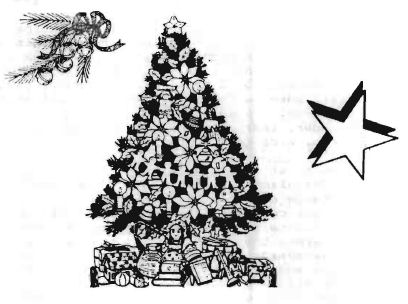 A CHRISTMAS PRESENT FOR L'IL JIMMY
(IT LASTS THE W H O L E YEAR)
I had plenty of time to type in Detroit, but I know more of you can save me some of that work without any strain at all. You can tell from the change of typestyles in each newsletter that some folks are sending letters in that fit without me having to retype 'em. The computer owners even send stuff in with prettier, more readable type than I have. This REALLY has saved me time during some aggravating periods this year. But still there are those who send in nicely typed stuff that I have to do all over again only because it's typed too wide. It would only take 10 seconds to change your margins so that your column of type is 4 7/8 inches wide. Yes, I know it just kills you to see all that white paper left on the side, but get over it! You wanna keep this newsletter going or save paper? Your help here is what I want for Christmas.
For you computer plinkers, a 3 3/4" column width using something like a 9 pt Helvetica works out very well (that's what I was using on the Mac).
For you scribblers, you may NOT use lousy handwriting as an excuse for not sharing what you know. In fact, I don't even want you to apologize for it when you DO send me some chicken scratch. I read just fine and I redo drawings all the time when I don't like the handwritten labels on them. And you NEVER hear me complain about it. So you're not allowed to either.
1991 is on the way. Don't forget to send in your dues, and more importantly ... WRITE me about your project status. Thanks for being here with me and HAPPY HOLIDAYS.

Other Articles In This Issue
---
You can order a PDF or printed copy of Q-talk #24 by using the Q-talk Back Issue Order Page.