Q-talk 18 - Nov/Dec 1989 - index
Details

Category: Q-Talk Index
Published: Sunday, 31 December 1989 06:11
Written by Jim Masal
Hits: 1751
NOV/DEC 1989
ISSUE NUMBER 18

---

QUICKIE BUILDERS ASSOCIATION

---
INTRODUCTION
by Jim Masal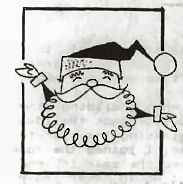 This has been a good year for us Q-builders and QBAers, you know it! But to borrow a phrase first heard from Norm Howell, "I canardly believe it!" I mean, it's getting close to the point where I'll have to use both handfuls of fingers to count the number of years of our association. Given that these planes take only a thousand hours or so to construct, we should have dried up as a "builder" organization many moons ago. "GONE FLYING" signs should be hanging up in all our vacant garages. At best we should by now be a social organization of fliers only (presumably with somebody more sociable writing a "gossip" newsletter). While we may be heading in that direction, we're doing it none too fast. The tips, innovations and reports are still steadily flowing in, and it's surprising to see fresh new names dotting the builder roster. Q-craft have gotten a new wave of publicity through the pages of KITPLANES magazine this past year, featuring the Quickie, Q-2 and Tri-Q most recently. This has added newly excited builders to our ranks, builders who have picked up stalled projects midstream and who are anxious to hustle them to completion. Folks who were getting their first pimples about the same time we were plunking down cold, hard cash for our first kitplane are enthused about pursuing our same dream.
This year we experienced our first dedicated Q fly-in, thanks to the efforts of a cluster of Q-guys 'n gals in Springfield, MO. It was a success, and they are looking forward to an even grander one for '90.
Far from withering, interest and enthusiasm for our Q-birds is holding steady. Our Oshkosh events are attended as well as ever.
And so, as I wish you still another "Merry Christmas", I thank you once again for your continued active participation and hope that our new members will follow your most appreciated lead.
Ho, Ho, Ho,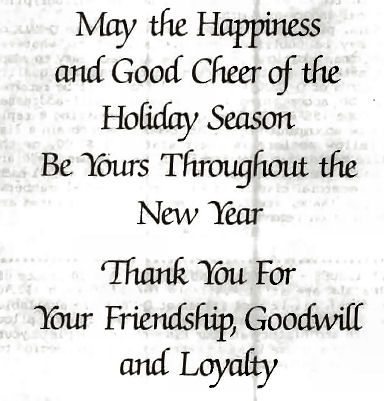 P. S. Get your quarter's worth out of the Post Office, as long as you're mailing your '90 renewal check in, be sure you include an update on your project progress (or lack of) in the envelope.
1990 DUES NOW PAYABLE - $20
ALL CURRENT SUBSCRIPTIONS (EVERY LAST ONE, YOURS INCLUDED!) END, AS USUAL, ON THIS FIRST DAY OF '90. AS OF THE MAILING DATE OF THIS ISSUE, RENEWALS AND NEW SUBSCRIPTIONS FOR 1990 WILL BE $20.00. DON'T MISS AN ISSUE.
BACK ISSUES - QUICKTALK AND Q-TALK - All 30 issues of QUICKTALK are still available for $2.00 each ($2.50 Overseas). All 12 back issues of Q-TALK are available for $3.00 each. Seven years of tips, ideas, pilot reports and history at your fingertips. Complete your collection or use it as an extra bonus if you decide to sell your project!!!
QBA BUILDER ROSTER - At the end of each year our roster is as fat as it gets. Still available for $5.00, the QBA member roster contains nearly 400 names, addresses and phone numbers of fellow Q-builders. Now is the time to have a list of contacts to further discuss an idea or flight report that you read about in Q-TALK. $5.00.
CHRISTMAS IS HERE!
A great gift for you and/or your favorite co-pilot is this very attractive, gilt, 3 dimension Q-2 casting made up as a tie-tack or collar pin. Pins are approx. 3/4" long. $13.50 each and still available in time for the holiday. Great for explaining your project at those boring holiday parties full of non-fliers.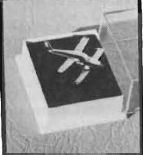 NOW AVAILABLE. All back issues of Quickie Aircraft Corp. original issue "Quickie Newsletter". Issues begin with #3 and go to #25. Contain QAC's plans changes and builder tips for the Quickie/Q-2/200. Complete your set or get a full set of previously unavailable issues. Order by number. $1.50 each including postage from QBA.

Other Articles In This Issue
---
You can order a PDF or printed copy of Q-talk #18 by using the Q-talk Back Issue Order Page.