Q-talk 14 - Mar/Apr 1989 - index
Details

Category: Q-Talk Index
Published: Sunday, 30 April 1989 07:11
Written by Jim Masal
Hits: 1763
MAR/APR 1989
ISSUE NUMBER 14

---

QUICKIE BUILDERS ASSOCIATION

---
INTRODUCTION
by Jim Masal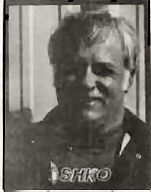 Q-FLOCKING
OK, all you flockers better get ready. Signs of spring are already in the air and there are some excellent opportunities for flocking around...the country coming up! First up: let's get the flock to Sun 'N Fun!
SUN 'N FUN 'N QBA
Here's the QBA plan of action: I have a 9 am (Ye GADS!) Forum scheduled for Sunday. Check the board in the forum area for tent location. On Mon. and Tues. we will move out to the Homebuilder's Corner out on the flightline next to Flightline Operations. The schedule is Mon. 11 am - 12 noon and Tues. 12 noon - 1 pm. If you want to Q-jabber, meet me at these times/locations or, where else, around the Q's.
FLOCKING, SQUAWKING AND TALKING - IN SPRINGFIELD, MO
Start packing your lunches so we can have a big showing at our special gathering in Springfield (and don't show up at the one in IL - el wrongo, buckaroo!). This one's in the center of the country so that no one has to traipse transcontinental to get there. I just talked to Ron Whetsten who is organizing parts of this and he's not encouraged by the few calls of interest so far. I assured him we were a bunch of procrastinators. He sent me the following info:
"Our hangar area on the far N.E. corner of the field is separated from the rest of the airport and is secured by a card-accessed gate. Auto parking is limited so fly-ins are encouraged. If I know who is driving in advance I can get them into the hangar area and plan for parking. Call me at: (417) 887-5960.
Hangar space for 3-4 planes is available at the FBO but space is not guaranteed.
I encourage everyone to bring their wives for a family event (besides, you can never have too many pretty ladies around, right?)."
Ron sent me a list of 11 motels and rates so plenty of housing is available. All are on the same street and within blocks of each other. Here's a small sample with phone numbers and rates for a double occupancy: Holiday Inn, (all area codes are 417) 865-8600, $73.50...Motel 6, 869-4343, $26.95...Red Roof Inn, 831-2100, $28.95...Drury Lodge, 866-3581, $33.00...Days Inn, 865-5511, $41.00...Best Inns of America, 866-6776, $32.88. National Rental Car at the airport is 865-5311. We may rent a van to transport folks back and forth to the airport. Among other plans being considered: 2-3 formal talks on specified subjects, a Sat. nite dinner, bulletin board/tables for advertising/selling excess parts that you may have no use for, tools, etc.
To paraphrase a slogan that Robert Herd used in the early 80's, let's "Get the FLOCK to M.O."
And didjall happen to see the BIG spread Kitplanes Magazine did on the Q's this month? Several pages on the Rotax Quickie developments as well as a Q-2 travelogue by Gary Jones (a QBA sympathizer, but not a member). Entertaining and inspiring reading that has flushed a number of secret admirers out of the woodworks. I'm getting oddball requests for kits/plans/parts/newsletters at a rate of about 2 per day. Now's the time to drag out your dusty old Quickie hulks and prepare them for resale.
I hope to see a bunch of you real soon...up close and personal.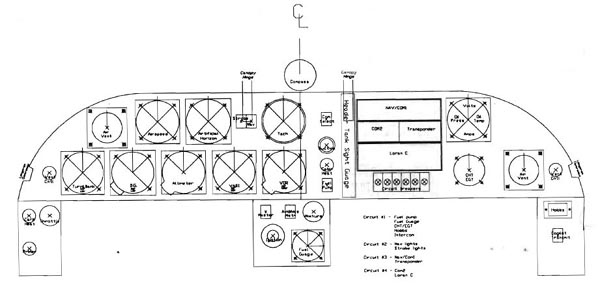 Other Articles In This Issue
---
You can order a PDF or printed copy of Q-talk #14 by using the Q-talk Back Issue Order Page.