Q-talk 6 - Nov/Dec 1987 - index
Details

Category: Q-Talk Index
Published: Thursday, 31 December 1987 06:11
Written by Jim Masal
Hits: 1780
NOV/DEC 1987
ISSUE NUMBER 6

---

QUICKIE BUILDERS ASSOCIATION

---
INTRODUCTION
by Jim Masal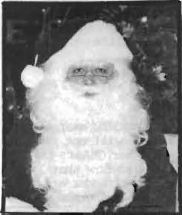 BAH HUMBUG!
On October 7th I walked into a local department store (Foley's) to buy a wedding present. What to mine bright eyes should suddenly appear but a jolly ol' cuss 'n 8 tiny reindeer. BARF! On October 7th for GOSHSAKES! The greed of American merchants is truly warping the world we live in. Christmas is nothing more than Xmas, a holiday NOT a holy day. I protest this baloney (Hell, I hadn't even had my Halloween mask on yet! Why is my wife smirking?). And so you won't get my usual cheery message on red or green paper this year. Nevertheless, during this avaricious yet joyful rush-rush time of the year I want to thank you for the CHRISTmas spirit you show throughout the year, the freely shared assets of your ingenuity and creativity, your inspiring and thoughtful letters that keep this very special, personal dream of safe flight alive.
A MERRY, LO COST, HI SPIRIT CHIRSTMAS TO YOU

'88 DUES DUE $20 - '88 DUES DUE $20 - '88 DUES DUE $20
Other Articles In This Issue
---
You can order a PDF or printed copy of Q-talk #6 by using the Q-talk Back Issue Order Page.