QuickTalk 5 - WE'VE GOT PICTURES!
Details

Category: Q-Talk Articles
Published: Tuesday, 31 August 1982 07:11
Written by Jim Masal
Hits: 2054
Potential builders at the QAC booth check out the "clipped-wing" (canard?) Q2 on display.
OSHKOSH '82 - Part of the Quickie/Q2 flight line at Oshkosh.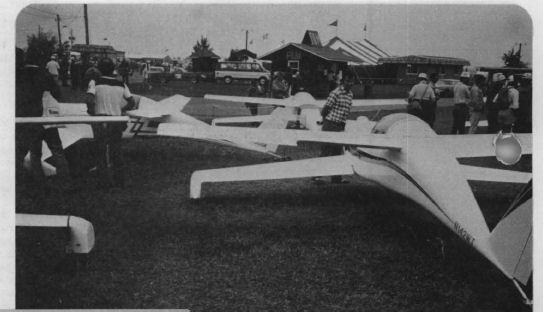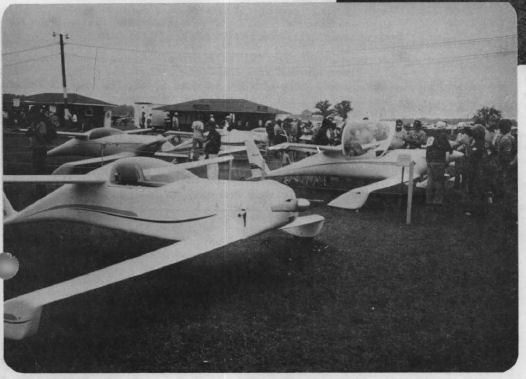 About a dozen good captions came to mind when we saw the photos below, but we restrained ourselves. Actually, this is Robert Bird's (#2556) unique idea to glass the aft fuselage tapes on his Q2. Hang the section from a tree and have a trustworthy friend lower it over you.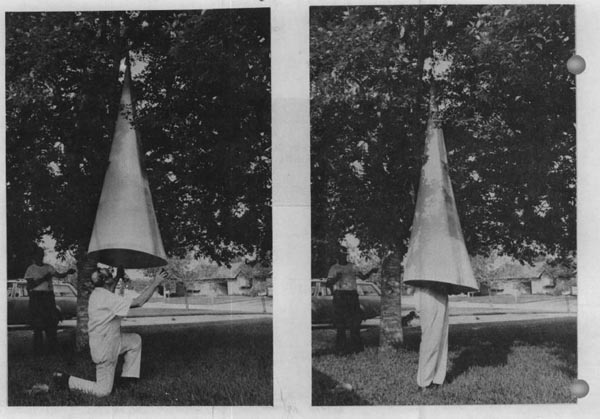 Mary Masal rejoicing at the prospect of reclaiming large portions of the house and garage from her husband's Quickie project.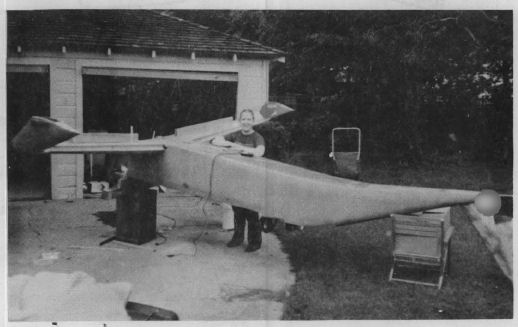 ---
You can order a PDF or printed copy of QuickTalk #5 by using the Q-talk Back Issue Order Page.