Q-talk 63 - May/Jun 1997 - index
Details

Category: Q-Talk Index
Published: Monday, 30 June 1997 07:11
Written by Tom Moore
Hits: 1861
MAY/JUN 1997
ISSUE NUMBER 63

---

QUICKIE BUILDERS ASSOCIATION

---
Use ALL Your Resources
by Jim Masal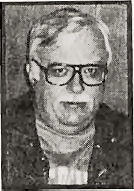 I don't know HOW the world survived or even spun on its axis before the Internet. Yet I know there are a bunch of you Neanderthals out there who know little of the net, care even less and don't even own a computer. Amazingly, you survive just fine using plain paper. But let me say that I also am pretty much of a Neanderthal.
I was on the net recently and got into a bit of a "flap" over someone who asked some extremely amateurish questions about building a Q2 fuel tank (a. "Can you bond 2 pieces of white foam together if you don't have a big enough hunk?" & b. "I don't have a wide enough piece of cloth to cover it. My roll of cloth is 39" and the part is 44". Whatever am I going to do???"). I assume that reading the education section of the plans was not an option, a distress call on the net was required.
For good or ill, these kind of situations get me thinking. All of us who build these airplanes are dreamers. Those of us who get very far along eventually understand that not everyone is capable of completing a homebuilt aircraft ... inadequate skills, inadequate finances, even a bad match with the home front or work life often intervene. Often? Did I MEAN often? It is not just the rare person who can't get the job done, it is the majority.
When I started going to Oshkosh in the 70's, knowledgeable old timers were saying that 80% of all homebuilt aircraft projects never got to completion. The advent of kits has changed that figure, I think, but I'll bet the completion rate is still below 50%. Think of it, at least every other person won't get it done. He will experience the dream only.
So, being the pragmatist that I am, I have to ask, "Is it a good thing for a guy to throw away hundreds of dollars of good money and hundreds of hours of good time on disappointment?" If it is not a good thing, as I believe, is it possible to identify potentially unsuccessful candidates? And is there any socially redeeming value to discouraging these folks at the outset or should they be left to descend into the great sucking hole of failure while we look away?
I believe there are danger signs of impending failure. Examples: Asking such basic questions that indicate you couldn't possibly have taken the time to study a set of plans, i.e. asking questions BEFORE doing any homework. This is a danger sign. Failing to take the time to personally visit a glass plane under construction and having a good chat with the builder is another. A head dancing with sugarplums and a half dozen substantial mods that will make the plane "better" is yet another. And then there are a couple guys who, when I talk to them every few months, report that they haven't finished building a workshop, or if it is built, it's not set up perfectly just yet. Or then there's a guy who wants to get an experimental engine up and running before he starts on the airframe and he's having a devil of a time.
Very few of these people are going to be successful. I prefer to discourage them outright or at least to start poking a stick into their ribs to either get them mad and turned around or to disappear somewhere with a great deal of extra money still in their pockets and more time to use in a more successful way.
In response to my detractors, it is fair to say that if some of you out there individually held the hand of another builder throughout his project, he would have a good chance of completing it. But not many airplanes would fly using that method. In my experience, most successful builders are more or less lone wolves, who study the plans intently, practice with the materials as suggested in the plans and start right to work. When they trip on a rock, they aggressively cultivate resources: EAA Chapter membership, newsletters, composite literature, other builders within driving distance, etc. And then there was a guy who failed because he was TOO independent. When I first saw his project the Quickie interior fuselage layups were so wet that the epoxy had puddled in places. He was a high tech thinker who failed to use the low tech resources I mentioned above which are so important to success.
One of those low tech resources happens to be approaching its opening day right now - Oshkosh. Just a reminder the QBA will be having a joint banquet with the D-fly guys, a joint evening forum as well and our usual Q-dedicated meeting and gabfest at Homebuilders Corner out on the flightline. I know I'll be there, but how I'll get there and where I'll sleep at night has me in a tizzy. I hope I will see a lot of you rascals!

I received this E-mail message on Sunday, June 29th - Tom
It is with a heavy heart I write this e-mail to you. Friday June 27th Howard Hardy went to sleep and passed away. I know he will be greatly missed by us all. Nancy was away visiting in California and returned Saturday night. We are hoping to have a memorial service at the airport where his hangar is located on Thursday, July 3, 1997. His ashes will be scattered over the mountains as was his wishes. Mom wanted me to contact his e-mail list with the news ...
Sincerely,
Helen Hardy Harrington, Daughter
HOWARD HARDY, Q-200 N6NH
Denver, Colorado
In my experience, certain people become thought of as "fixtures". I see them infrequently but usually I see them at the same place. Howard Hardy was a fixture at Ottawa. It seemed he was always there and each time there was something about his being there that stood out. It was uncanny but Howard was usually involved in some kind of misfortune that was briefly scary but shortly followed by great hilarity and humor. Howard never seemed to take himself too seriously and I think we all appreciated him for that. Except for the sadness this has caused his family I'll bet he is right this minute regaling the heavens with tales of his flight exploits. And the angels are shaking their heads in wonder at how Nancy could take it all. She can take this too, but we'll miss both of them at Ottawa. May God bless them. Jim

OSHKOSH 1997 IS HERE!!!
Wednesday, July 30 - Tuesday, August 5
SCHEDULED EVENTS
Cowlings Off Session
Thursday morning 9:00 a.m. - 11:00 a.m.
Quickie/Dragonfly Forum
Thursday evening 8:00 p.m. - ????
Quickie/Dragonfly Banquet
Friday evening 8:00 p.m. - ????
This is the best place to find all of the builders gathered together at Oshkosh. The dinner starts at 8 p.m., but the bar is open by 6 p.m. and there is normally a good group in there hashing it out before the dinner. The dinner cost is $16.00 and this must be paid at the Great Plains booth no later than 12:00 noon on Friday.
Back Porch Meeting
There will most likely be a get-together at Home Builders Headquarters. This time has not been set yet so you will need to check the schedule posted at the headquarters building.
Other Articles In This Issue
---
You can order a PDF or printed copy of Q-talk #63 by using the Q-talk Back Issue Order Page.