Q-talk 58 - Jul/Aug 1996 - index
Details

Category: Q-Talk Index
Published: Saturday, 31 August 1996 07:11
Written by Tom Moore
Hits: 1919
JUL/AUG 1996
ISSUE NUMBER 58

---

QUICKIE BUILDERS ASSOCIATION

---
OSHKOSH '96
by Jim Masal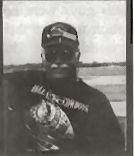 $124,000. YIKES. That's the firm price now for the new Cessna 172's soon to be disgorged from the bowels of Cessna's new Independence, KS aircraft plant. Hold onto your Quickies, boys.
Once again, Oshkosh lived up to its reputation as the place where REAL general aviation is happenin'. Somebody blamed the Atlanta Olympics for the fact that it just didn't seem the crowd was elbow to elbow on the critical Sunday afternoon.
There wasn't a shortage of airplanes .. of any description (oops, I forgot about our partners in crime, the Dragonfly boys who only had a D-fly Expresso to look at, and it wasn't parked in our area). At least 10 Q-birds showed including our '95 reserve grand champion single Quickie by Terry Crouch (it was well worth the second look).
QBA ACTION - First up was our joint QBA/Dragonfly Forum on Thursday evening. We met initially as one group for general topics then broke out into separate Q2/Q200 and Quickie groups. The Quickie group was larger than usual at about 10, while the Q2/200 group was smaller. This may be related to the very early scheduling of the event. Size didn't diminish the spirited conversation though. One of the things I like to ask the pilots is how the planes are holding up in service, i.e. anything breaking or wearing out. So far nobody's complaining except for maybe bushings in the control pivots. Sam Hoskins has over 700 hours on his Q-200 and there was an unofficial report the Rusty Cowles has 1500 hours on his. I don't doubt that since his wife is Mexican and he used to make regular trips to Mexico City from the Houston area.
Friday night at 7:30 we held our QBA/Dragonfly banquet at the Hilton in downtown Oshkosh. We seated about 70 or so, and as last year the food was excellent and plentiful. We had a room all to ourselves and with a little lubrication from the cash bar everyone took full advantage of this opportunity to meet and circulate around to the spontaneous small group technical discussions. More and more conversation about alternative engines, some of which are getting close to flight. And, of course, there were ripples of laughter for the whole 3 hours.
Saturday morning from 8-10 a.m. (sheeeeeesh!) was our Homebuilders Corner back porch meeting. Probably had about 25 folks discussing everything from soup to nuts. I know we didn't close early (and thank goodness we had the less noisy back porch).
OTHER OSHKOSH HIGHLIGHTS - A theme of this EAA convention was to honor Korean and Viet Nam veterans. In this vein, the airshow included a mock combat between 3 F-86's, a MiG 17 and a 15. The Sabers won. It was new and interesting to see a slice of jet warfare in Wisconsin's skies. A large gaggle of O-1's in the show gave a tribute to the Viet Nam era FACs - Forward Air Controllers. One evening program was given over to the K/VN air war descriptions by significantly decorated participants. The national media is pretty loosey-goosey about bestowing the term "Hero" on some pretty insignificant performers these days, but there were 10 honest-to-God ones on the EAA stage.
Down in the ultralight area there was a proliferation of helicopters, much of the volume attributed to the mini-Hughes 500. It's just cute as a bug and apparently easy to build. The latest inside buzz is that with Clinton's de-emphasis of things military, there are civilians acquiring surplus turbojet APU's at usual government closeout prices. I heard about but did not see an alleged jet powered Mitchell wing. Stay tuned on this exciting development.
On the crash scene, it was, thankfully, a light year. As I left Tuesday a.m. I had heard only of a Yak 52 safely pancaking in a field and a Pelican UL putting down unscheduled. No fatalities, I believe.
Writing about the Yak reminds me about the increased presence of Russian exhibitors at the show. There were at least two sophisticated displays of several general aviation designs, singles and twins. At one display I was captured by a historical poster of Russian aircraft. A helpful pair of Russians came to my side. As I pointed out aircraft that looked a LOT like our B-47, DC-3, B-29, Boeing Stratocruiser, etc. it was pointed out to me that while that was true, the Russian designs flew several years earlier than the US counterparts. Yeah, right.
And then the Pablo Picasso of aviation, Burt Rutan flew in with another of his hallucinogenic designs ... the Boomerang. It could be best described as a P-38 on LSD, a 5-place, double boomed twin. Another surprise twin was a twin Zenith off of Chris Heinz' drawing board (2 seat, 1450 gross). And yet another auto engined P-51 was prominent on the flightline.
This was a pretty good year for Oshkoshing. Except for the booming storm Sunday evening, the weather was sunny and mild. The crowd was spread out pretty well over the field, there were new food vendors with different fare near the entrance and you could even find a seat on a tram from time to time.

Other Articles In This Issue
---
You can order a PDF or printed copy of Q-talk #58 by using the Q-talk Back Issue Order Page.