QUICKIE NEWSLETTER 3 page 4
Details

Category: QAC Newsletters
Published: Wednesday, 14 June 2006 00:06
Written by Quickie Aircraft Corporation
Hits: 3349
QUICKIE CONSTRUCTION PLANS CHANGE NOTICE*

NUMBER

DESCRIPTION

DATE

QPC 19

Page 12-1; The 1" square x 1/4" thick piece of aluminum should be made from two pieces of 1/8 thick aluminum, bonded together with epoxy.

4 Jan 1979

QPC 20

Page 14-3; The hole in CSA 1 for the pitch control rod was not predrilled. It should be located 2.55" up the stick from the lower pivot hole


4 Jan 1979

QPC 21

Page 12-3, One of our builders modified our fuel cap/fuel filler design by using PVC elbow (60-80 deg) from a drain pipe and a 2" EMT cable protector as a cap.

4 Jan 1979

QPC 22

Page 7-7; The illustration caption should call out the right side rather than the left side.

4 Jan 1979

QPC 23

Page 8-3; The MS27039-1-16 bolts are changed to MS27039-l-24, As an alternative, an N3-l4A bolt, countersunk, could be used.

4 Jan 1979

QPC 24

Page 5-3; The BL49-BL88 Lt. Elevator sketch is reversed.

4 Jan 1979

QPC 25

Page 17-5; Prop Installation Drawing; One of the AN4-22 bolts should be put in from the bottom of the drawing so that the balance is not thrown off.

4 Jan 1979

QPC 25

Page 17-5; ES1/Prop Clocking, This drawing should show that the ES1 counterbalance weight is along the same axis as the keyway in the engine crankshaft.

4 Jan 1979

QPC 26

Page 10-1; Spar Caps for Top Canard;
Cap J is 7" wide by 120" long.
Cap L is 5" wide by 60" long.

4 Jan 1979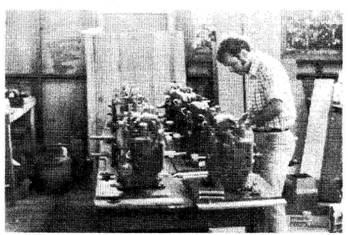 Tom modifying some of the stock engines we obtained while waiting for the production batch to arrive.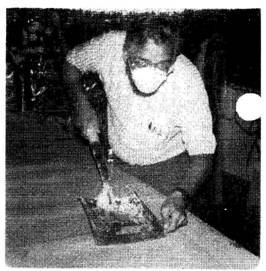 Common household tools may often be used to advantage on your Quickie, as one half of the Links/Wells team (s/n 0024) demonstrates while contouring the bottom fuselage.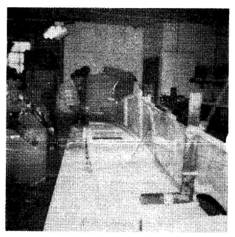 Doug Swanningson, s/n 0041 assembling his Quickie fuselage.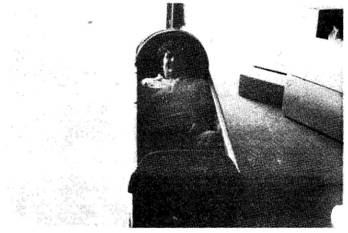 Ted Rhoades, s/n 0036 getting some Quickie cockpit time.
4