QUICKIE NEWSLETTER 3 page 6
Details

Category: QAC Newsletters
Published: Wednesday, 14 June 2006 00:06
Written by Quickie Aircraft Corporation
Hits: 3175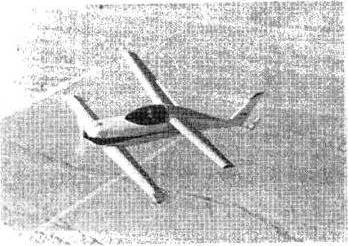 QUOTABLE QUOTES
"I'm enclosing the balance of $4,037.00 for Quickie S/N 132. You guys must be grinning about the turnout at Saturday's seminar. If you hook many more of us whacko Quickie builders, you'll have to hold the next one in a stadium."
Barry Hill
"I saw you fly the Quickie on Sunday, October 15th, at Mojave Airport. You probably do not remember me, but at the time I was the only spectator and was able to talk to Gene Sheehan while watching you fly. It was very nice to have information given and questions answered during an actual flight demonstration. I was impressed and hope that I will be able to build one as nice and fly it as well as you did. I can't think of a more pleasant way to spend a few hours to 'get away from it all".
William Aldis,
s/n 133
"Flying a Quickie is the most fun that a person can have in public during the daytime."
Peter Lert,
Air Progress
"...thanks on a fantastic set of construction plans Quickie is already drawing crowds. I know that I made the right choice with the Quickie, especially as a first time project."
David Poppe
s/n 0040
"To sum up, the Quickie has achieved its design objectives; to be an easy to fly, easy to build, safe flying machine that is low in cost and quite possibly the ultimate adult toy.
Wayne Thomas
Mechanics Illustrated
January, 1979
Back Cover