Q-talk 101 - Sep/Oct 2003 - index
Details

Category: Q-Talk Index
Published: Wednesday, 23 December 2009 16:24
Written by Dave Richardson
Hits: 3689
Quickie Builders Association


Together we build better planes!

Sep/Oct. 2003
Issue Number 101
---
What a weekend! No roller coaster ride can compare with the emotional twists and turns of the 13th Annual Field of Dreams Fly-In. The site for this year's event was Sullivan, Missouri. The facility was ideal as there was ample hangar space for all the tandem wing aircraft that joined the festivities. At regular intervals the on-lookers were treated to an Otter full of skydivers in both solo and tandem gear. Large motels and eateries were a very short car ride away from the airport. Fly-in boss, Jeff LeTempt, did a fantastic job of organizing, promoting, advertising, orchestrating and documenting the event. We also want to thank his wife, Jill, for supporting the hours of work and her part in the event. They certainly deserve our sincere appreciation for a job well done.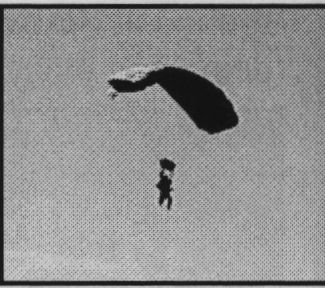 Here is a list of the pilots and tandem-winged planes that attended the fly-in.
| | | | |
| --- | --- | --- | --- |
| | | | |
| Jerry Marstall | NC | Tri-Q2 | N222RR |
| Earnest Martin | NC | Tri-Q200 | N479E |
| David Bourque | LA | Dragonfly MK-II | N100HK |
| Charlie Johnson | UT | Dragonfly MK-II | N157JG |
| Terry Crouch | IA | Quickie | N14TC |
| Sam Hoskins | IL | Q200 | N202SH |
| Paul Fisher | IL | Q200 | N17PF |
| Jerry Kennedy | WY | Q2 | N214FK |
| Lynn French | NE | Tri-Q200 | N142LF |
| Dave Dugas | MA | Q2 | N68DD |
| Jim Doyle | IL | Tri-Q200 | N56DW |
| Ray Parker | OH | Dragonfly MK-II | N47DX |
| Rich Werner | MO | Dragonfly MK-I | N4862H |
| Wayne Ulvestad | SD | Dragonfly MK-I | N69DF |
| Jim Patillo | CA | Q200 | N46JP |
| Mark Beres | AL | Dragonfly MK-IIH | N636AA |
| Steve Laribee | IL | Dragonfly MK-II | N88SL |
| Mark Carroll | KV | Dragonfly MK-II | N43TD |
"Thank you" to all the pilots who shared their planes and their expertise with the group. To actually experience flight in a Q sure fuels the fire during the countless hours of building and sanding at home. It means a great deal. On a personal note, I am very grateful to Earnest Martin for letting me fly his beautiful Tri-Q200. He really helped put things in perspective in the preparation for my initial flight testing. Thank you!
We also had several pilots fly to the gathering in various spam cans and a Varieze. Keith Welsh gave Susie a ride in his Cessna 170. She gave his piloting skills a big thumbs up. Thanks, Keith.
Jerry Marstall gave Jon Swenson an extra exciting ride when the fuel cap located above the center of the header tank departed the plane while in flight. Jerry said he learned a new giraffe neck technique, gaining at least 4 inches, while attempting to see if fuel was being sucked out of the tank. Fortunately there was no fuel loss and he maintained the same airspeed until he reached the ground. Then it only sloshed out a little just as the nose wheel touched down. He located a temporary replacement cap in the plumbing department of a local hardware store and was able to fly home. He did say he got some interesting looks from an RV pilot at one of his fuel stops, though.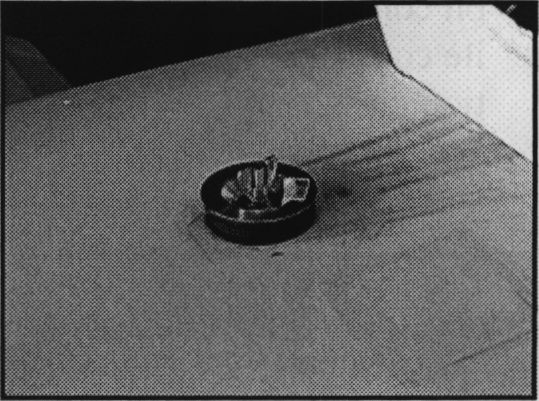 We are fortunate to have two "Cub" reporters, Jeff LeTempt and Sandy Smith, who will provide their own observations and experiences of the weekend. I will insert some QBA specific items and some final thoughts at the end of their coverage.
---
Articles from this issue:
Cool Tools - All Q's - by Dave Richardson
The Sullivan Experience - by Jeff LeTempt
Oh Yes, Sullivan - by Sandy Smith
Whistle Vent and Breather Tube - by Terry Schubert
Tandem Wing Airfoil Selection, Part 3 - by David J Gall
Fly It On - by Dave Richardson
Six Pack Evaluation - by Dave Richardson
Dirt Cheap Oil/Air Separator - by Jerry Marstall
KRQ2 - by Brad Olson
QBA On The Grow! - by Dave Richardson

---
A current QBA member may have one free ad per issue. It may be a maximum of five lines of type and will be edited to fit space available. Items advertised must be owned by the QBA member. The ad contact must be a member name. Ads will be run for two issues and then the ad must be resubmitted. [EDITOR'S NOTE: Please note that these ads may no longer be valid. They are included here only as part of the online archive.]
FOR SALE: 0-200 key start engine 1523 SMOH; 3992 TT. Pulled from Q-200 after 1032 hours. Still ran well when it was removed. Includes 2 Slick Mags, Starter (needs new starter clutch) Asking $3,500. Contact Paul Fisher? This email address is being protected from spambots. You need JavaScript enabled to view it. or (319) 798-2282
WANTED: Engine mounts for Q200 and complete cowling Continental 0200 engine. Contact A1 Bromann, 9186 Island Rd. Harshaw, WI 54529 (800)746-3963. (10)
WANTED: Canopy for Q-l. Also, I need an Onan engine in good condition. Please contact Nathan Peck, Marthas-ville, Missouri. Call collect: (636) 433-3633 or email natepeck@hotmai 1 .com
FOR SALE: Completed Q2 N393JT with LSI canard less engine and some instruments. Includes hydraulic disc brakes, reflexor, belly board, sliding canopy and sharp paint job. Flown for 12 hrs TT. John Touchet, FL (863)294-8540 or cat521 @juno.com (8)
FOR SALE: Q-200 project. Mazda engine installed. Ellison carb, custom muffler and trailer. First $5,200, FOB Cleveland. Jack Soules (216) 687-3517 (day) or (216) 991-5805 (night)
FOR SALE: Various Q items. Jon Finley
http://www.finleyweb.net/default.asp?id=144
This email address is being protected from spambots. You need JavaScript enabled to view it. (4)
---
Earnest Martin and his labor of love, sporting a new deep red, gold, dark blue and white paint scheme, really wowed the Sullivan fly-in crowd, earning three awards. The instrument panel was rebuilt out of fiberglass and carbon fiber. It was beautifully finished and painted in the plane's gold accent color.
---
You can order a printed copy of Q-talk #101 by using the Q-talk Back Issue Order Page.