Q-talk 97 - Fly-In
Details

Category: Q-Talk Articles
Published: Wednesday, 23 December 2009 16:24
Written by Jeff LeTempt
Hits: 1499
Some people say, "If it ain't broke, don't fix it". Others would probably submit that there is almost always room for improvement. No matter what your philosophy may be, you will certainly agree that over time, things tend to change for a variety of reasons. With some good planning and a little luck, hopefully the changes will be for die better. Where am I going with this? The 13th Annual Field of Dreams Tandem Wing Fly-In is moving to a new home!!!
Spud Sponiitz called me in December and the fly-in was one of the topics of discussion. The 2002 event was GREAT and he was planning to make the 2003 fly-in even better. The Coffey County Airport was a fantastic facility, but most of the life support stuff (lodging and food) and accessibility to the area left a little to be desired.
After brainstorming for about an hour, we concluded that the facilities at Sullivan, MO may be better suited, at least in the life support area, for the annual event. With all of that said. I agreed to take on the responsibility of organizing the 2003 flv-in. Along with Spud's expert advice, I came up with a little decision matrix to weigh the advantages and disadvantages of both facilities. I considered tilings like lodging, restaurants, accessibility via commercial air, facilities at the airport, support from the community and local attractions for the spouses that may not be as interested in airplanes as we are. Sullivan Regional Airport was better than Coffey County with only one minor exception. This point I will address later.
Spud said that he has always been a strong proponent of keeping the event in the middle of the country, but moving it around occasionally to different host airports may help to keep it interesting and fresh. After comparing a few more details, we agreed Uiat the Sullivan Regional Airport was a great idea, well worth a tiv and just the tiling to make the 2003 fly-in a fun event.
In the past, the annual fly-in has been and could still be. for that matter, coordinated via long distance phone calls. I am sure you would all agree that it would be much easier, however, for someone planning such an event to figure the stuff out face-to-face with all parties at the site rather than from a distance. I feel Sullivan Regional Airport is almost perfect for our event and it is close to my home.
Sullivan. MO is a small town with a population of about 7.000. It is located on 1-44 and 30 miles from the population center of the US. Sullivan Regional Airport - KUUV (http://www.ainiav.com/airpon/KUUV) was built about 11 years ago. It has a 4500'X 75' runway and a parallel taxi-way. There is a large ramp area and with any luck, hangar space for every aircraft that would fly-in. This is really a great airport that is well outside the STL Class B airspace. The 60' x 110' hangar will provide a great place for the forums and there is also a prefect area for spouse activities more on that later.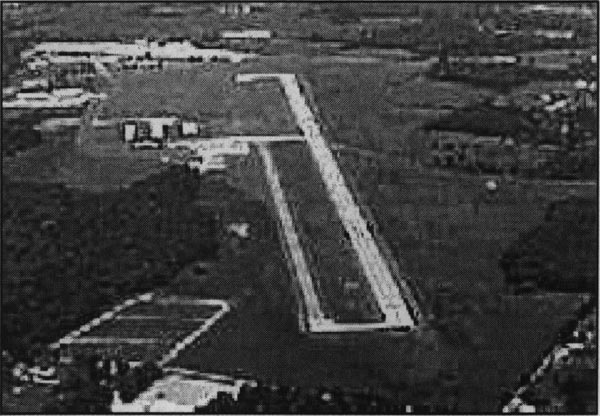 In regards to accessibility, Sullivan is only about a 60 minute drive from St. Louis Lambert International Airport. They are served by 14 major airlines. Also, since it is located on 1-44, right in die middle of the country, it is easy to reach by car. Of course. I hope you will all be flying your tandem wing airplanes to the event.

p>As far as lodging goes, it doesn't get much better. There are 5 hotels within about 1.5 miles of the airport. There should be something for everyone's budget. I am going to be working hard with the hotel managers and Chamber of Commerce to try to gel reduced rates. There are also several bed and breakfast-type facilities available at reasonable prices. Camping will be allowed on the airport grounds, but unfortunately, there are no shower facilities. This is die only minor drawback of die facility.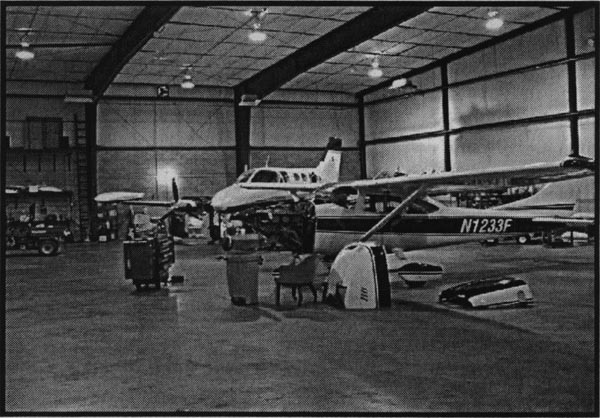 (Ed Note: Ottawa didn't have a showers either, but that didn't slow anybody down during all the years that we were there.)
Details for the awards banquet are not finalized yet, but there are an abundance of restaurants within about 2 miles of the airport. I will also be coordinating with local organizations to provide food at the airport during the day on Friday and Saturday. I predict that no one will go away hungry from the event.
There are additional activities in the area for sightseeing. We will be only about 35 miles from Six Flags over St. Louis. 5 miles from Meramec Caverns and Jesse James Hideout, about 20 miles from some of the best wineries in the US and I could go on. I will post all the details on a web site or will mail an information packet to you. if you would like.
My wife. Jill, would love to organize some activities for the spouses. She lias some great ideas about craft-oriented classes and of course, we all hope the scrapbook activity documenting the past fly-ins will continue. I am also trying to coordinate with the Chamber of Commerce to provide information about hot spots, such as antique shops, etc. Jill would really appreciate hearing from other spouses for additional suggestions.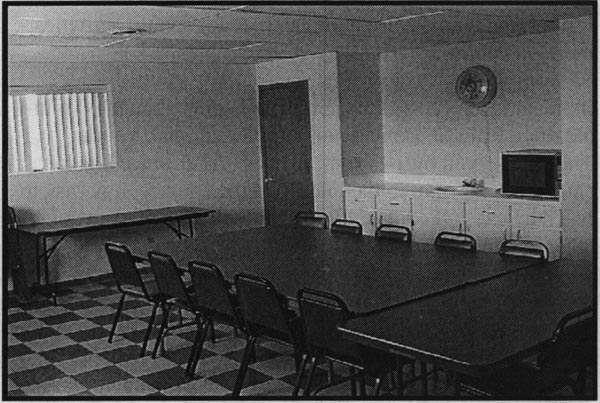 Spud initially set the date for the event, if it was going to be in KS. for October 3rd-5th. 2003. We will keep the same date since many of you may have already declared vacation days at work. If you have any comments or questions, you can email me at te.xasquadi a prodigv.net, phone me at (573) 364-2545 in the evenings or (573) 596-0165 during the day (ask for Mr. LeTempt). You can snail mail me at: Jeff LeTempt. 1107 Muriy Lane. Rolla, MO 65401. I have also created a fly-in planning group on Yahoo at http://groiips.vahoo.com/group/TandemWingFlv In/. I would love to have many of you sign up and participate so WE can make YOUR fly-in a huge success. I ask in your correspondence that you indicate if you plan to fly your tandem wing airplane to the event.
I want to wrap this up by thanking Spud for his continued professional support of the tandem wing community. He has been, and will continue to be. a strong advocate of our cause. Thanks Spud!!
---
You can order a printed copy of Q-talk #97 by using the Q-talk Back Issue Order Page.