Q-talk 151 - Rylan Robertson First Flight!
Details

Category: Q-Talk Articles
Published: Tuesday, 28 February 2012 16:23
Written by Rene Robertson
Hits: 3887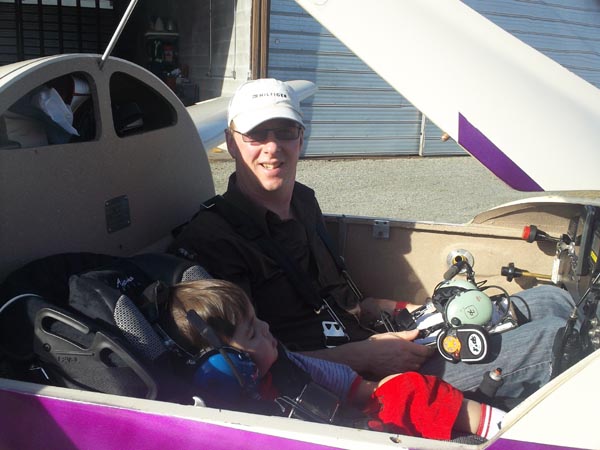 I am a very lucky guy! I have a beautiful wife who went on a first date with me flying in our Q2 12 years ago. Then October 20, 2010 a little wonder arrived into our world. Aviation has always been a big part of our lives and so we named our boy Rylan Aerial Robertson. The past year has been non stop excitement.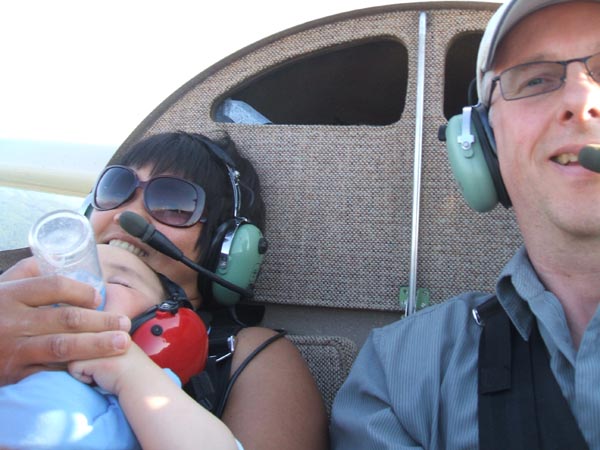 We first took our little man flying on father's day 2011. Baby bottle in hand and safety harness strapped on, we took to the skies. Right after take-off Rylan was very curious to see what was happening outside and the sight of the earth falling away must have been fascinating to him as it still is for us. A hearty lunch was enjoyed at our favourite "I fly for pie" location YCW. Our young man was a natural aviator. What a day that was!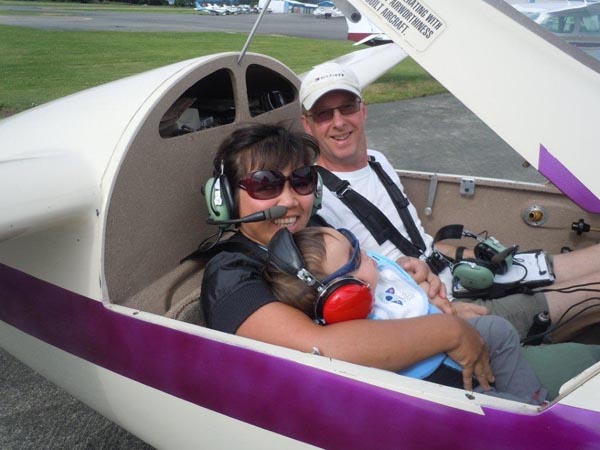 Throughout the summer our little family enjoyed flying trips together. Another highlight came when we attended EAA Arlington in our "three seat quickie". Arlington is a planned event for us every year meeting our friends in "canard alley". After landing we have to clear customs and the first thing the Customs Officer said was, "cool plane, didn't know it could hold so many people!"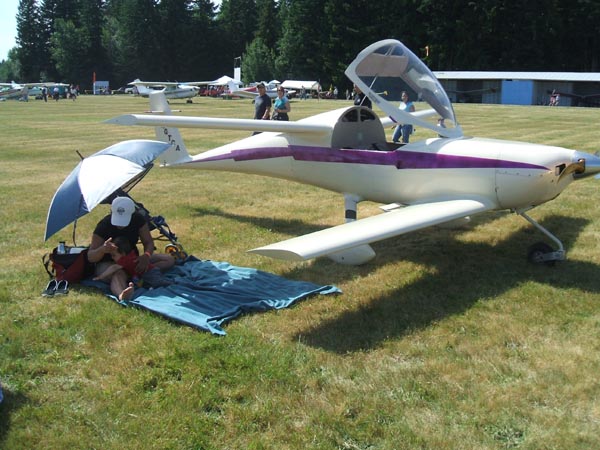 This February 5th, the 3 of us flew out to YCW for more pie, flanked by our trusty wingman Dave Wall in his awesome Q2. While at YCW our little man pointed out several new types of aircraft parked on the ramp and identified them as "da da da" and "ta ma" types.
The low and overs on arrival at our home airport are mandatory since I can never seem to land the Q on the first try and I feel somewhat compelled to keep doing them when eveyone in the Q is laughing. I'd taken the following day off from work since it was my birthday. Melinda said, "well since Rylan enjoyed the flight together so much yesterday, why don't you take him up by himself?"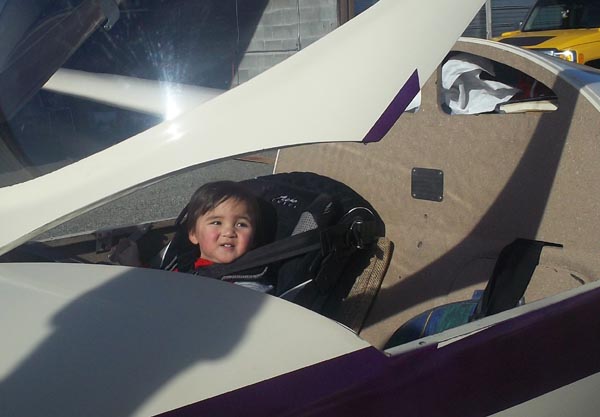 That was another experience and flight I will never forget. All went very well with Rylan strapped into his child seat which seemed to fit the Q perfectly. Many of you can probably relate, having taken your son's, daughter's or grand kids up for the first time. All this has been possible in our Q2 C-GTCA.
Blue skies to all.
Rene, Melinda and Rylan
Q2- C-GTCA