Q-talk 44 - ODDS n ENDS
Details

Category: Q-Talk Articles
Published: Monday, 28 February 1994 06:11
Written by Jim Masal
Hits: 1978
A couple guys recently ordered back issues of the Quickie Aircraft Corp's "Quickie Newsletter". These are THE source for QAC's plans changes, which may not be included in your set of Q plans. I have original copies or reprints of every one from #1 thru #25 and am suspicious that there might have been a #26. Can anybody confirm or deny that (and send me a copy of #26 if it exists)? #25 discusses in passing what turned out to be the terminating lawsuit which leads me to think it was the final issue we got.
Anybody got a recent Gene Sheehan sighting to report? Some folks want to contact him and I haven't heard anything in over a year. Anybody got a phone # for him?
John Derr mounted a Rotorway engine in his Tri-Q and I want you to admire the great esthetics and glass work on his cooling scoop.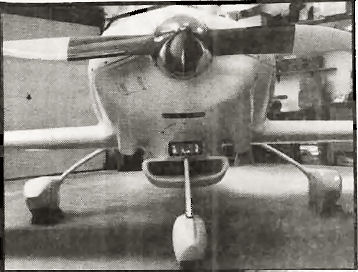 YAAAAAAAHooooooo. This issue was due Mar/Apr and you have it in your hands early to catch up the time I lost last fall are bearing fruit. I now have a month and a half to do the May/June issue and be on time. I appreciate the fact that you guys didn't give me too much heat over my slow delivery. This bunching up of newsletters, however, is bad news for those of you who get a burst of enthusiasm and go out and work on the plane, because you're having to go out more than once in a 30-day period. I feel for you but I just can't quite reach you.
WANTED: Prop hub for Onan. Prefer late style with keyway. Gary Wilson, P. O. Box 201, Bruceton, TN 38317 or call (901) 586-4437.
---
You can order a PDF or printed copy of Q-talk #44 by using the Q-talk Back Issue Order Page.