Q-talk 44 - Sun 'n Fun
Details

Category: Q-Talk Articles
Published: Monday, 28 February 1994 06:11
Written by Jim Masal
Hits: 1968
I hope that the Winnebago County Fathers are making mad passionate love to the Pobereznys, because if they're not, those Florida boys are going to just fly right on by the EAA Oshkosh bunch. Sun 'n Fun is spreading its tentacles. It struck me this year how much of the west side of the field this show is taking over and how much carefully thought out development is going on.
There are now 4 large, metal hangars housing most of the vendors with a new 5th one at another side to locate a very active member-only fly market. A 6th hangar houses a growing museum. About a third of the area is wooded with a creek or two passing through. Several environmentally pleasing bridge/walkways have been built to carry visitors "over the river and through the woods" between parking or camping and planes. Camping is mostly in the woods, and that is very pleasant after a long airshow day (besides there's more oxygen to breathe better). How they keep out the mosquitoes, I'd like to know.
Lakeland's Sun 'n Fun is situated well for the family too. By interstate it's a scant 40 minutes from Tampa/St. Pete with great beaches and about an hour from Mickey and Minnie in Orlando. So if you want to take a break in the middle of the airshow for a day of something else, it's conveniently available. This enticement is not available at Oshkosh.
Of course, with its good weather, Florida like California has always been a hotbed of aviation activity and so a lot of knowledge gathers at the show. Florida's popularity for retirees means that a lot of experienced aviation heads (old timers) are in the area and anxious to share their wisdom.
Now if only the traffic in and out wasn't such a snarl. Right now, the roadways are not laid out to handle good traffic flow during this airshow.

Now I guess this little Chamber of Commerce preamble popped out of my head because there ain't going to be much to say about the QBA presence this year. It was disappointing. Only Q-200's showed and one was Dwyer from St. Pete who only stayed an afternoon. Full roster of planes:
Dwyer --- Q-200 --- St. Petersburg, FL
Fisher -- Q-200 --- Taylor Ridge, IL
Pratt -- Q-200 --- Sanford, FL
Conlin/ - Q-200 --- Houston, TX
Benner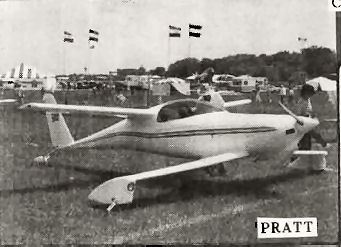 I don't think anyone was prepared for this slim showing. I know I wasn't. Only a lone Dragonfly showed up too. Perhaps Ottawa is going to be our showplace. On the other hand, our forums had the usual number of participants (no drop-off there) and as usual, the conversations were chock full of good stuff. The two-hour lead off forum at 9am Sunday started slow then hit the 2-hour limit in a seeming snap of the fingers. The second hour on Tuesday had our usual smaller crowd but Richard Barlow brought a video of a real live "fender bender" - a runway flight attempt that deteriorated into a series of increasing bounces and an off runway excursion into a flip up. I think a lot was gained in detailed discussion of the reruns of this accident. Thanks Richard.
With the lack of activity out on our flightline, I was freed to spend a lot more time seeing the rest of the event, primarily the exhibits and junk vendors (a man can't ever have too many neon tie wraps, I always say). I'm not sure what I was doing, but from Saturday until Wednesday I didn't see one afternoon airshow. Where has love gone?
Jim
---
You can order a PDF or printed copy of Q-talk #44 by using the Q-talk Back Issue Order Page.