QuickTalk 23 - LETTERS
Details

Category: Q-Talk Articles
Published: Saturday, 31 August 1985 07:11
Written by Jim Masal
Hits: 2009
I purchased my Q-2 kit in the fall of '81 and all went well with good support from Leg-Air Aviation. One morning in March of '82 I woke up with my hands covered in an almost unbearably itchy rash. I went to my doctor and he classified it as industrial dermatitis for which I received Cortisone cream and Tavist pills. Having suspected the cause - Safe-T-Poxy - I quit building for about 1 month. Upon resuming construction, the rash returned. Leg-Air agreed to exchange the Safe-T-Poxy for RAE resin (for which I was very thankful). So far no problems.
This was about the time when various mods started to appear and I very fatefully ordered each and built and rebuilt. The Department of Transport inspected the shear web in the main wing, the tail section and all was well. It was also about this time when reports of flying Q-2s started to trickle in. Having no design expertise and being quite cautious (chicken is a better word), I decided to hold off on construction until the various problems that builders were having were resolved. I am still waiting. I will not finish this project until I am convinced that we can get a canard that will fly safely and enable landing at a reasonable speed in all weather conditions. I am also very interested in a tricycle gear and a reliable power plant. I am not giving up, the project has been interesting so far.
Vic Prodaniuk, Thornhild, Alberta, Canada
I would like to commend you on an editorial well written (Issue #22). Reading this helped ease the pain of the countless hours I have had of listening to brothers, in-laws, friends and my loving wife complain about my building process. I haven't done anything major on my Quickie in 2 years, but deep in the back of my mind I know I will finish it. Reading your article gave extra fuel to that little thought which I seem to be the only one to believe.
Joe Hantz, Hackberry, LA
ED. NOTE: Remember, guys, nobody is standing beside your project with a stopwatch to time you and nobody is expecting to take delivery of YOUR airplane. It's your hobby so finish it at your pace, but you must keep DOING SOMEthing even if at irregular intervals to keep the flame alive.
Thanks for the #20 back issue I received this evening, and in particular: JIGGING THE FUSELAGE by Bruce Patten. It was, again, a most timely arrival. That step-by-step effort is a masterpiece. Thanks a lot.
John Dunn, Porirua, New Zealand
Liked your comments about the EAA President flexing his muscles with the FAA and protecting EAA members (see #22, Pg. 5). If you don't restore an old aircraft or go with the bigger homebuilts (Pitts, Acrodusters, etc.) you are left out of the protection game. I know we members are subject to "buyers beware" but we sometimes get it in the ear in great numbers.
EAA is real big on fighting the battles concerning General Aviation aircraft and autogas STC and standards - which I'm for - BUT I'd like to see the top level EAA establish a hard a__ clearing house for all these "new" products and put a stamp of approval on this stuff. The way it is now, because we see a product or idea or concept in SPORT AVIATION or at Oshkosh we get hot and bothered and fall for it hook line and sinker. If these items had to go through a test agency of the EAA, some of this flash in the pan crap might stop.
From Fred Wemmering #2296
I noted with interest the letter from your QBA member 2792 reprinted in your July/August 1985 issue of QUICKTALK. The letter concerned Duncan rotary engines and contained the following sentence: "Mr. Duncan has received a lot of free advertising from recent articles in both SPORT AVIATION and HOMEBUILT magazines." I also noted your editorial comment on QBA 2792's letter.
Other than news type references and a fly-in coverage photo back when he first arrived on the sport aviation scene, there has never been an article on Mr. Duncan or his engines in SPORT AVIATION. Further, EAA does not accept Mr. Duncan's advertising and he will not have a booth at Oshkosh '85.
Your advice to your members to provide EAA Headquarters with product/business practice complaints is welcomed here. As a practical matter, we have no other way of learning of such situations. Unfortunately, it has been our experience that most people contact us AFTER the horse is out of the barn. We are always happy to provide potential builders with whatever information we have on given aircraft or engine design BEFORE the builder puts his check in the mail. Obviously, we are quite limited in what we can do 2 or 3 years later when a disappointed person contacts us with his problems.
Sincerely,
Jack Cox, Editor-in-Chief
SPORT AVIATION
EDITOR'S RESPONSE: The EAA has served sport aviation particularly well in the past. I am personally delighted that my dues have played a part in many of the things accomplished by the EAA, particularly the defense of my rights to use the airspace in an aircraft of my creation or any other kind. These accomplishments are made possible not only by the personal force of character and energy of EAA president Paul Poberezny but also because he is not just a small fish in a big pond. Power is a numbers game and Paul is not just representing the Warbirds of America or only the Antique Aircraft Assn. or ultralight fliers or customer aircraft builders but the whole crowd at once.
However, with the exception of a short burst in the ultralight arena, it seems to me that the biggest explosion in membership, products and services over the last 10 years has been in the custom aircraft area. Naturally, this is a ripe area for abuses, human nature being what it is. The arena is so large now that our normal self-protection, WORD OF MOUTH, is not working well. Now we are seeing the secondary response: a proliferation of lawsuits, some of them laughable, born of frustration.
What is not clear to me is whether or not my EAA is spending any effort to protect me. If it is, I wish these activities were publicized much more, not only to allay my fears but to send a message to rip-off artists that a watchdog is around.
I want my EAA to continue to expose me to every new product, service, idea, etc. as soon as it comes along without lengthy evaluation. Many crackpot ideas have stimulated someone else to make a technical breakthrough. I don't want my EAA to spend resources to become an approval "agency". BUT, I belong to an "association" because I expect my buddy "associates" to be looking out for me more than they do for commercial interests, and this is where I have a nagging doubt about the EAA. I'd like my EAA to have nothing more or less than a "Better Business Bureau" that collects data from members and reports it to other members. When a pile of bad reports gets too big, I'd like the EAA to stop exposing the vendors products or services to me: NO advertising, NO convention booths, NO press releases, NO forums or workshops. Furthermore, to encourage members to report to the "bureau", I'd like to have a NAME, a FACE, a phone number, a procedure AND I'D LIKE IT WELL AND FREQUENTLY PUBLICIZED AS A MEMBER SERVICE.
If my EAA is already doing this, I will apologize for being an inattentive clod, but I recall QAC's Sheehan telling me over a year and a half ago that they had called EAA asking if there had been any complaints against the company and were told there were none. This at a time when QUICKTALK was getting complaint letters every month (and incidentally, when complimentary issues bearing such letters were being sent to Jack Cox of the EAA).
If the EAA gives us a name, face, phone number and a procedure to report, the ball will be in our court: YOU AND I MUST REPORT fairly and honestly or it won't work. QBAers certainly have reported well here over the years so I'm confident EAAers will report as well - once they know exactly how to do it.
You EAAers who agree with me should cut out this section and mail it to one of the Poberezny's with a brief note of your own. Incidentally, you all should be EAAers - it's a small investment to carry a big stick in controlling the Washington bureaucrats.
I'm well satisfied with my Quickie project. After more than 4 years of building we are ready to start applying the final finish coats of paint. I'm not saying it has been easy and fun all the time, but overall it's been worth all the effort and expense.
The project was the nucleus and start of a fast growing and very active EAA Chapter #720. The group has just finished a workshop and hangar facility using donated space and labor. The Quickie project has also been the subject of interest for several youth groups including the Civil Air Patrol, Boy Scouts and Junior High shop classes interested in airplane building. It's never been a bother when a total stranger has called and asked to meet me at the hangar so he and his kids could see what we were doing and ask some questions. Without the Quickie project, I wouldn't have met good friends like Norm Howell (a frequent QUICKTALK contributor) and many others.
The biggest benefit has been getting to know my co-builder a lot better. After sharing the trials and tribulations of airplane building with him, my respect for the man has deepened. Dad and I are even planning on starting a second project once the Quickie is done.
Keep those newsletters coming QUICKTALK!
Bruce Luedeman, Greeley, CO
ED. NOTE: In spite of all the aggravation, it does well for us to pause and reflect on the friendships and enjoyable social interplay that a homebuilt aircraft project promotes. I would NEVER have guessed, would you?
For those builders installing vacuum systems (specifically the Airborne pump on the Revmaster) contact Ralph Heysek for systems information. He has been a GREAT help.
Parker Hannifin Corp.
Airborne Division
711 Taylor St.
Elyria, OH 44036
(216) 323-4676 Ext. 313
Richard Kautz #2850, Mount Vernon, NY
ED. NOTE: Besides tips, many of you, like Richard, have found "friends" who are willing to help with technical questions. Share these discoveries with us, OK?
We have been plagiarizing ideas from your newsletter for about a year now. I guess it is about time to contribute (durn tootin'-ED).
We are at the wing putting on stage, so here are bathroom scale weights of components to date:
Header tank 2.5 lb., main tank 6 lb., fuselage 50 lb., mainwing with ailerons 40 lb., canard 54 lb. (with wheelpants 64 lb.), elevators 4 lb., vertical fin with rudder 5 lb.
We agree that the Q-200 plans leave much to be desired, but if you are good at whodunits, the information is there -- I guess?
We would like to commend our dealer, Gordon Pratt, owner of Nor-Cal Quickie for his support and advice. He has been our best interpreter and source of practical advice. Even during the Sheehan drop out he has done his best to honor commitments and help.
Red flags we have come up with are: We cut the wing fit below WL 30. Making wheelpants from scrap is the pits. The center seat belt anchor with its hidden bolts could stand better designing. Fuselage cut lines were a well kept secret until we cut wrong then asked someone who had built one. And we were 6 months into building before we discovered QBA.
Our only words of wisdom are - we used carton strapping to cinch cores, etc. into place while curing.
We hope to be flying and/or ground looping before the snow flies.
Glen Lowe, Carl Potter #2858, Salinas, CA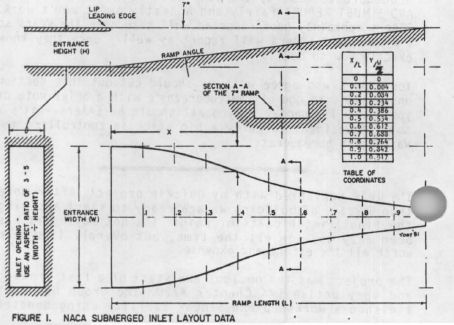 ---
You can order a PDF or printed copy of QuickTalk #23 by using the Q-talk Back Issue Order Page.