Q-talk 83 - OTTAWA PIX
Details

Category: Q-Talk Articles
Published: Thursday, 31 August 2000 07:11
Written by Tom Moore
Hits: 2396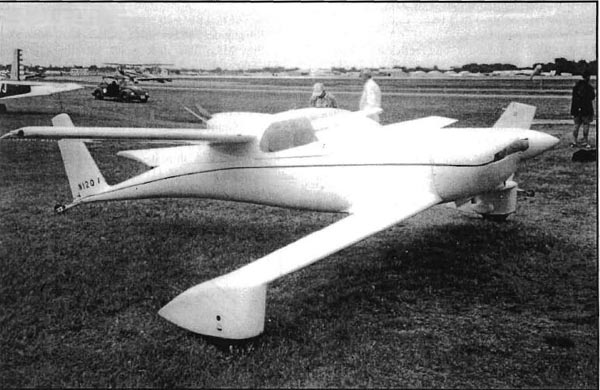 Paul Fisher's Q was in front of a DC-3 that was fitted with turbine engines and reversible props. The DC-3 was trying to back up using the prop thrust. Paul is seen here holding down his Q-200 while the DC-3 slowly gets itself pushed backwards.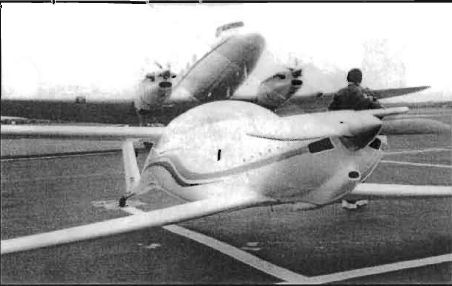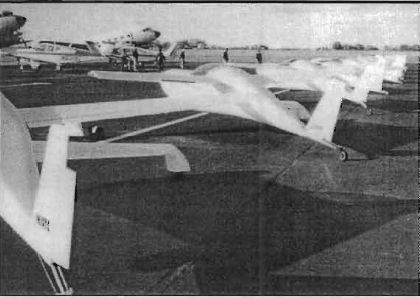 There was a lot more activity inside this year.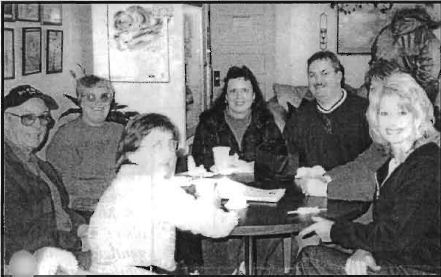 Pierce Stewart drove from California to Valdosta, GA to purchase this Q-2. He then trailered it back, timing his trip to stop in Ottawa. Pierce was open to opinions and recommendations on how to get his newly acquired project back in the air.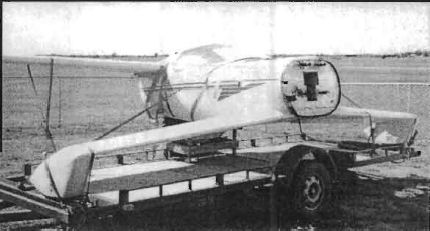 William Wynn had his Corvair engine on display. With six cylinders, this is supposed to be one smooth engine. I found it interesting that they are using VW cylinders between the Corvair heads and block.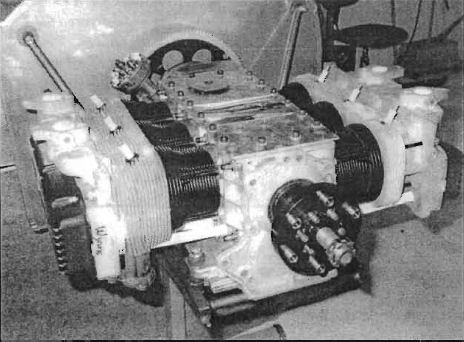 Alan Thayer presented his videotape that showed the load testing of the Q-1 carbon fiber spar assembly. Alan has put a lot of work into this and it looks like it has paid off.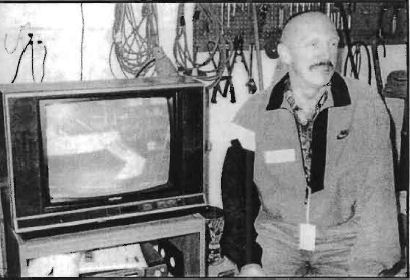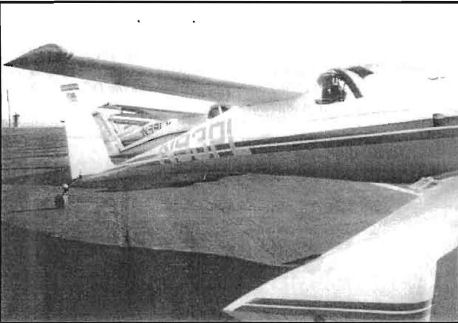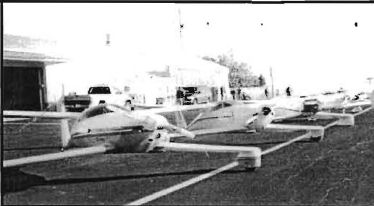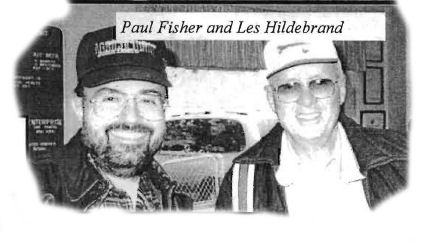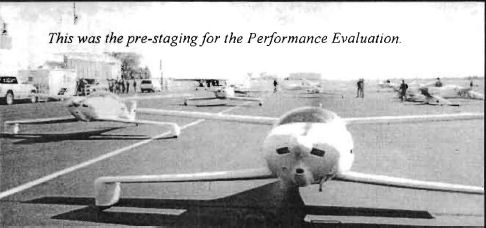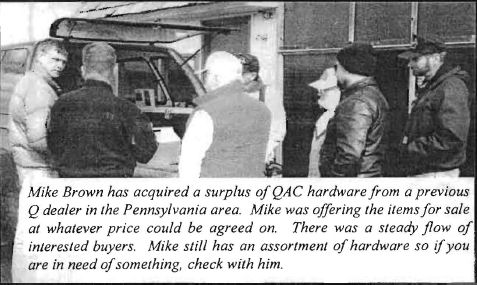 Mike Brown has also found a gentleman in the Dallas area who originally built the Carbon Fiber Spars for QAC. He purchased a set of old spars for a Q builder and delivered them up to Ottawa. At this time I don't think he will build any new spars unless he gets an order for ten or more.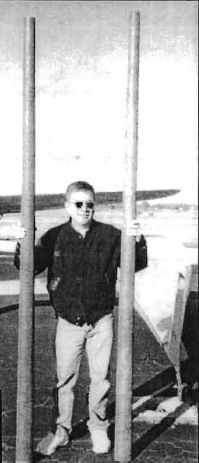 The warm banquet area was enjoyed by all after a long day in the cold.
The flat lands of Kansas offered us another spectacular sunset.
This black and white picture really doesn't do justice to Jerry's bright yellow paint. The stripes and spinner are blue and go well with the yellow.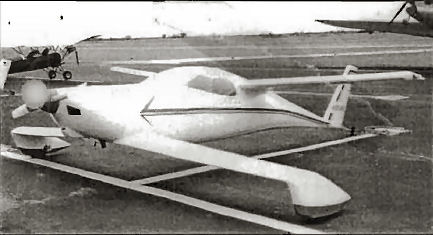 The upholstery was looking first rate. This is the second version of the upholstery for Jerry.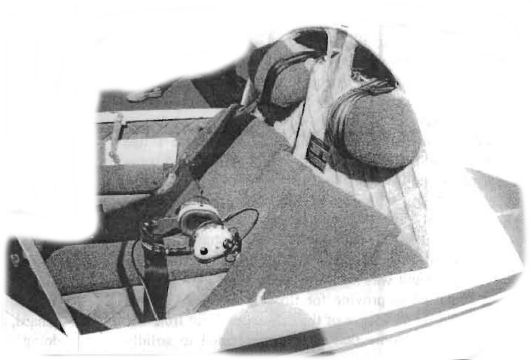 Jerry Kennedy and his pride and joy. From all of these pictures you can really see the work Jerry has put into his Q.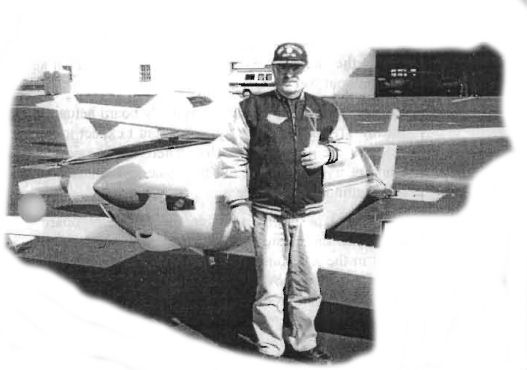 The panel has been well fitted with about as much as Jerry can get in there.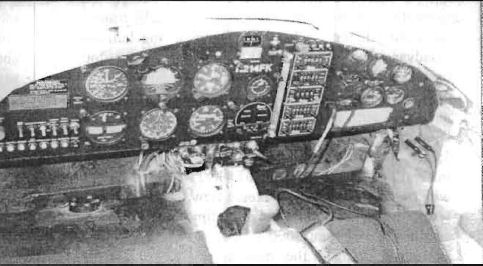 Jerry has been using the original tailwheel. I tried to convince him that he would really enjoy the change to the soft tailwheel. Notice the original way he routed his rudder cables. They are routed to the inside and exit on top of the tail spring.
---
You can order a PDF or printed copy of Q-talk #83 by using the Q-talk Back Issue Order Page.