Q-talk 65 - OTTAWA PIX
Details

Category: Q-Talk Articles
Published: Sunday, 31 August 1997 07:11
Written by Tom Moore
Hits: 3012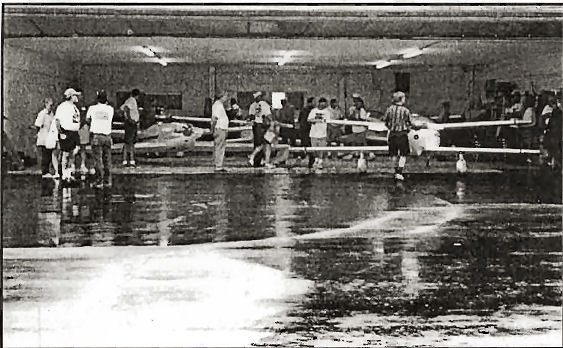 Ottawa got off to a wet Saturday when rain showers decided to show up unexpectedly. The Performance Event was scheduled to start at 07:00, but it was delayed until later in the day. The hangar turned out to be a good place to get a hot cup of coffee and a dry look at some planes.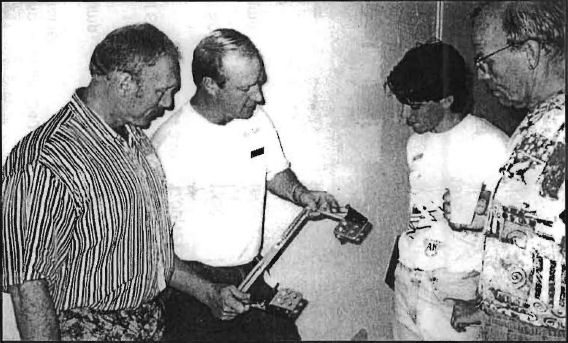 During the rains, Terry Sickler took the opportunity to show off his rudder pedals for his Q-1 to Alan Thayer, Brian Christian and Richard Wilton.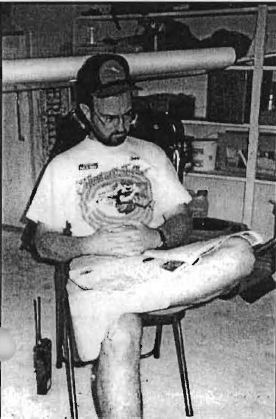 Paul Fisher shows his veteran calm while waiting for the rains to stop. Paul has been one of the regulars at Ottawa. That's one of the ways he has managed to log almost 700 hours on his Q-200.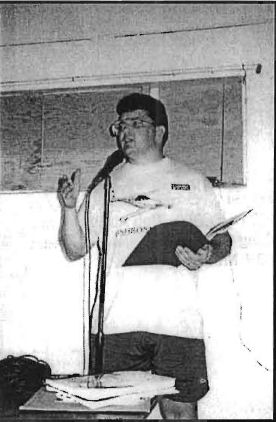 Jon Finley held the pilots briefing for the Performance Event. Jon had worked several months putting this together and his effort showed by how smoothly everything went.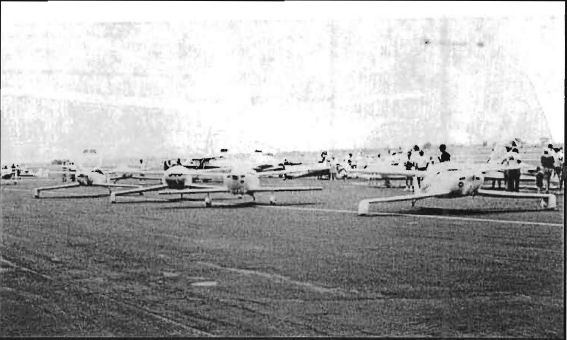 The Performance Event was finally able to get underway at about 1:00 in the afternoon. All of the participants had estimated their top speeds that they would be running and were lined up in that order. Here's Bob Malechek taxiing out first followed by Kimbull McAndrew, Tom Moore and Bruce Crain. Everyone had a pretty good estimate on how their plane would perform and there were only a few changes in the final positions.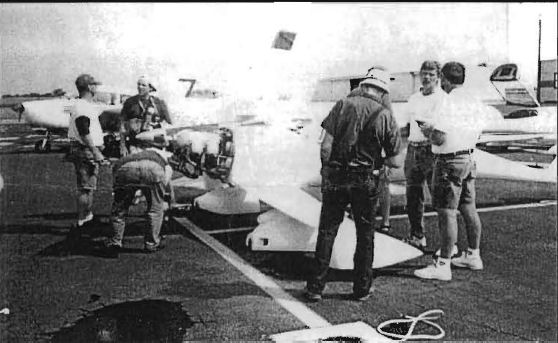 After the planes got back on the ground it didn't take long for the cowlings to start coming off and the questions and photos started going. This is only the second show that Bruce Crain has had his bird at, but he's already taking his turn at helping the guys who are still building.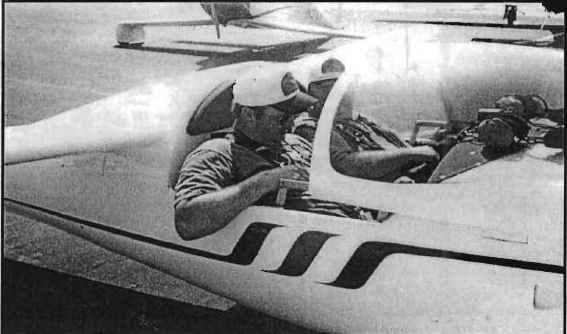 Well, one of the best things about being at Ottawa is a chance to fly in a Q2 or a Q200. Bob Malechek was taking this guy up to show him what 200+ MPH looked like.


IMAGE>10.jpg">