Q-talk 58 - QUICKPIX - OSHKOSH '96
Details

Category: Q-Talk Articles
Published: Sunday, 30 June 1996 07:11
Written by Tom Moore
Hits: 2247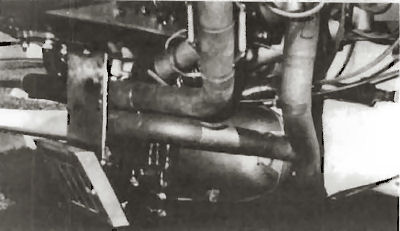 The front end of Dick Shapley's Q-200 from California has some interesting features. From this picture you can see a new set of crossover exhaust pipes that Dick has made up. He also has a C-150 carb. heat box and air cleaner. What you don't see is a Klaus Savier electronic ignition and a set of Klaus Savier racing pistons.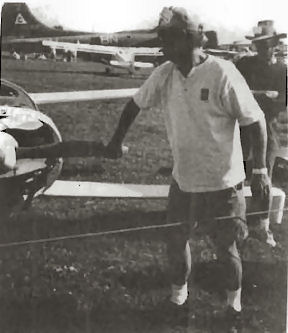 Sam Hoskins gives a demonstration in prop starting a O-200. Sam has around 700 hours on his plane and as far as I know he has never had a starter on it.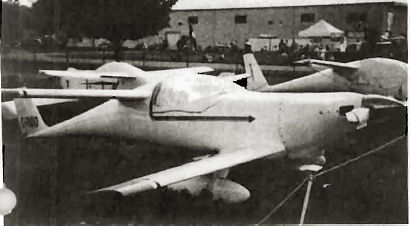 Kimbull McAndrew brought his Q-235 in from Canada.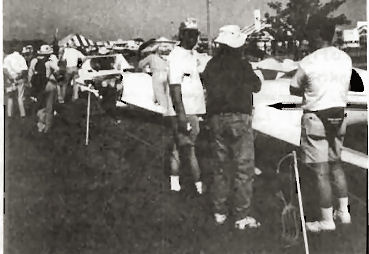 "TAKE 'EM OFF AND THEY WILL COME" - The "COWLINGS OFF" session that was scheduled for Friday morning had a good turnout of both planes and lurkers.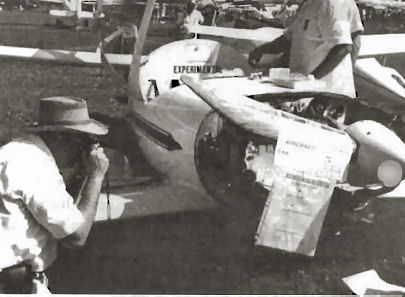 George Wilson from Houston took full advantage of the clear view. On the other side, he got a good shot of an El Reno oil filter adapter on Sam's plane.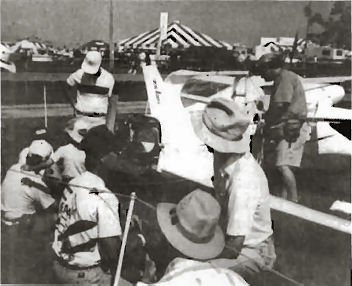 Terry Crouch put on a one-man Q-1 show that drew a dedicated group. Terry is still trying to make improvements to his plane, the problem is there isn't much room for improvement left.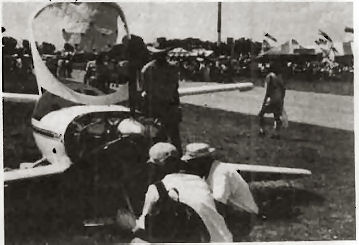 Jim Doyle was parked away from the rest of the group so he could camp with the plane. He was good enough to make a special trip down to row 84 and unzip his cowling for several interested builders including myself. Jim is sporting an Ellison Throttle Body carburetor on a C-85.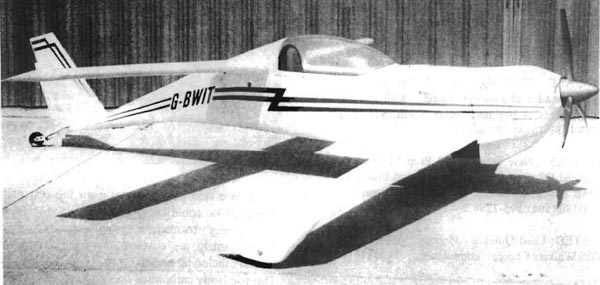 Here's a Q1 that started life in the U.S. and then got refurbished in the U.K. "LOOKIN' GOOD".
---
You can order a PDF or printed copy of Q-talk #58 by using the Q-talk Back Issue Order Page.